The North West has the worst kept roads in the North of Ireland, according to new government figures.
Statistics show there are currently 3,199 repairs needed for things like potholes and road-surface defects in the Derry City and Strabane District Council area.
That's almost double the next worst council area.
SDLP MLA Daniel McCrossan said the figures showed "a desperate need" for investment in the roads network.
There are almost 12,000 outstanding road repairs as recorded by the department across all 11 of North of Ireland's local council areas.
Department for Infrastructure (DfI) officials released the figures in response to a question Mr McCrossan submitted in the assembly.
A DfI spokeswoman said there has been "historical underinvestment" in the road network's maintenance for "a significant number of years".
"As a result many roads are in need of repairs," she said.
"The Department is working hard to ensure that available funding is targeted at areas of greatest need".
But Mr McCrossan told BBC Radio Foyle the public had been hearing "about underinvestment for a long, long time".
He added:" It is quite obvious Derry and Strabane is the area of greatest need but how on earth the defects and potholes get to double that of any other council area would suggest they are sitting on their hands and not doing anything about problems in north west road network".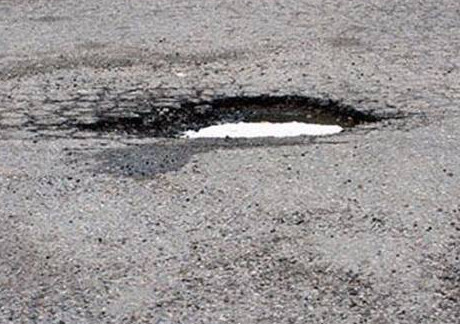 At present, Mr McCrossan said, he is not aware of any maintenance or works being carried out in the Derry and Strabane area.
"These figures really point to that. They are double that of any other council area. It is stark – disgraceful, in fact.
"Why there isn't the same level of maintenance in the Derry and Strabane area as this is obviously in other places?"
He said he had been raising the issue with the department for some time, including when his party colleague Nicola Mallon held the Infrastructure ministerial portfolio.
"There have been multiple meetings with Roads Service officials right throughout the last year and well beyond that in relation to a lack of maintenance," he said.
The DfI spokeswoman said staff "regularly inspect the local network for actionable defects in accordance with the Road Maintenance Guidelines.
"These guidelines classify the local roads according to traffic volume and establish corresponding deadlines for the repair of any defects identified".
She added: "The available figures show that during this past year 7,374 priority defects were recorded with 83% being repaired inside the specified timescales".
Tags: