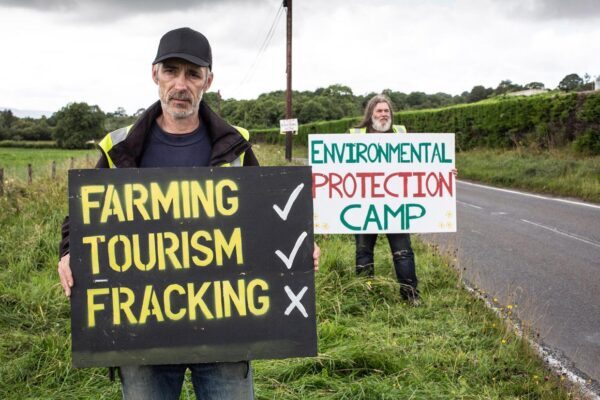 SDLP Derry MLA Sinéad McLaughlin has said that it is shameful that no progress can currently be made to ban fracking due to the lack of an Executive.
It follows the response by the Department of Economy to an Assembly Question tabled by Ms. McLaughlin wherein the Minister admitted that the lack of an Executive means that the Department's proposed option for a legislative ban on fracking cannot be taken forward.
It follows the scrapping of the ban on fracking in England by the UK Business Secretary Jacob Rees-Mogg MP.
Said the Foyle MLA: "The shameful lack of an Executive here in the North is frustrating virtually any progress to protect the environment for generations to come.
"I find it absolutely galling that the DUP's selfish and reckless boycott of our institutions is preventing a fracking ban.
"Minister Lyons is abdicating his responsibility to his constituents, our communities and our environment for the sake of a sham fight over negotiations his Party has no power over. It's completely indefensible.
"The risks to communities and the environment of fracking are profoundly damaging.
"Contrary to the disingenuous messaging peddled by Jacob Rees-Mogg, the resumption of the practice in England will do nothing to address the current cost-of-living crisis, given that it will take years to extract and sell any gas.
"We should be able to send a clear message from Northern Ireland that the people and elected representatives here reject the backwards approach of the Tory Party.
"Unfortunately, the Minister's own actions are preventing that.
"We need to move forward and ban this dangerous practice as soon as possible.
"The Minister should recognise his own words as just another reason why he should get back to work in the Executive for the sake of our people and our environment."
Tags: