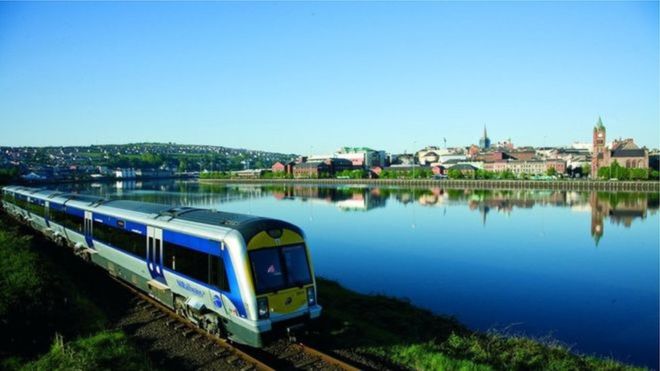 SDLP Foyle MLA Sinéad McLaughlin has raised concerns that not enough passengers on Translink services are aware of the Delay-Repay Scheme for compensation after delayed journeys.
Under the scheme, customers can be compensated to the value of a proportion of their ticket, depending on the length of the delay.
In recent statistics detailing the punctuality rate on each line, the Derry line had the worst punctuality rate of any line at 90.9% compared to the Larne and Bangor lines which had the best punctuality rates at 97.4% and 97.3% respectively.
Ms. McLaughlin has tabled an Assembly question to the Minister for Infrastructure to ask how many customers have received compensation in the previous 12 months and what steps have been taken to promote the Delay-Repay scheme to Translink customers.
Said the Foyle MLA: "In Derry, we hear consistent reports of the delays and difficulties on our railway line.
"Our staff are doing their best and they are working often under huge pressure and we know that some delays are inevitable.
"However, the frequency of delays are undoubtedly cause for concern and we should be able to assure Translink customers of a reliable service.
"Too often, that's not happening and we need to hold our services to higher standards.
"I am pleased that a compensation scheme does exist for customers who are inconvenienced, but I would be concerned that not enough customers are made aware of the compensation that is available when they are delayed.
"That's why I have tabled an Assembly question to the Minister for Infrastructure to ask what steps are being taken to promote this scheme to customers.
"Ultimately, this is just one of the issues related to our railway infrastructure in the North-West that I am raising with the Minister.
"People here deserve consistent, dependable and punctual services that will help us to promote our region more effectively and encourage more people to come to Derry," added Ms McLaughlin
Tags: