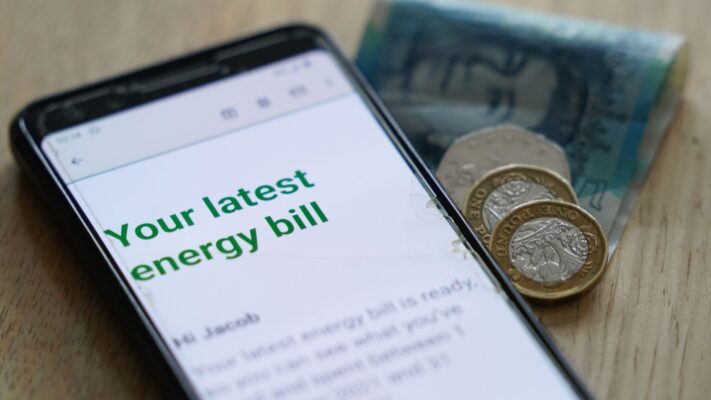 Household energy costs will be capped in the North of Ireland from November.
A cap is applying in the rest of the UK from October but the government says NI consumers will see the same benefit by backdating support.
The scheme will work by capping the unit cost of gas and electricity; there is no need to take any action to receive this support.
No update has been provided on government plans to help with the cost of home heating oil.
Around 68 per cent of households in the North of Ireland use oil to heat their homes.
The SDLP has proposed giving homes here 1,000 litres of oil worth up to £1,000 to get through the winter months.
Businesses in the North of Ireland are also being promised an energy cap similar to that which has been announced for the rest of the UK.
Wholesale energy prices for businesses will be capped at "less than half" anticipated winter levels under a huge government support package.
The Energy Bill Relief Scheme will offer discounts for all firms for six months from Saturday, October 1.
Hospitals, schools and other settings such as community halls and churches will also get help.
The North of Ireland is in a different energy market from the rest of the UK, so businesses here will get a scheme based on the same criteria and offering comparable support, but "recognising the different market fundamentals".
Under the British scheme, revealed by the Department for Business, Energy and Industry, wholesale prices are expected to be fixed for all non-domestic energy customers at £211 per MWh for electricity and £75 per MWh for gas for six months.
A comparable wholesale rate will be "set shortly" for the North of Ireland, the government has said.
Tags: