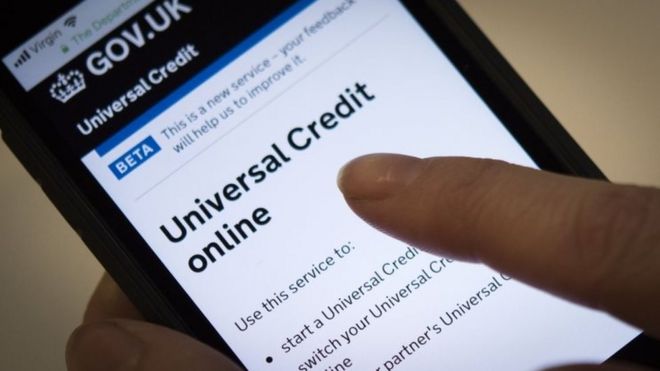 SDLP MLA Mark H Durkan has expressed his disappointment that Communities Minister Deirdre Hargey has failed to act on the discrepancy of policy applied to Maternity Allowance and Statutory Maternity Pay (SMP) for Universal Credit claimants.
Despite both benefits serving the same purpose of enabling women to take time off work to care for and bond with their baby, under Universal Credit regulations only Maternity Allowance is deducted from claimants' UC award.
Under this policy, a single woman on Maternity Allowance can be up to £550 per month worse off than her counterpart in receipt of SMP.
Said the Foyle MLA: "This is a significant problem and it would appear yet another oversight within the deeply flawed Universal Credit system.
"The repercussions of welfare reform are reverberating throughout our communities and with the planned migration of over a quarter of a million legacy benefit claims to Universal Credit by 2024, this issue around maternity benefit policy will only get worse.
"Currently, pregnant women and new mothers are entitled to either Maternity Allowance or Statutory Maternity Pay (SMP) depending on their employment history which allows them to take time to recuperate and care for their new baby.
"Due to the stringent criteria set out for SMP, some women will find themselves locked out of their entitlement for arbitrary reasons i.e. changing their employment or taking sick leave during their pregnancy.
"While the standard rates for both benefits are the same, their treatment under Universal Credit regulations differ drastically.
"Essentially, SMP is disregarded when calculating a Universal Credit award whereas Maternity Allowance is treated as 'unearned income'.
"This means for each £1 received from Maternity Allowance, the Universal Credit payment is reduced by £1.
"Single, self-employed women will find themselves most adversely impacted by this policy, arguably a cohort more likely to experience financial difficulty and in need of extra protections.
"I had asked the Communities Minister to review this policy as well as looking into an increase in the rate of Maternity Allowance.
"Her failure to engage with her counterparts in Westminster or recognise the urgency of this matter is cause for concern.
"We need to see the Minister taking an approach similar to that of welfare mitigations in order to cushion the impact of this grossly unfair policy.
"In doing so, it would alleviate some of the financial stress associated with welcoming a new child and prevent low-income families being pushed deeper into poverty," added Mr Durkan.
Tags: