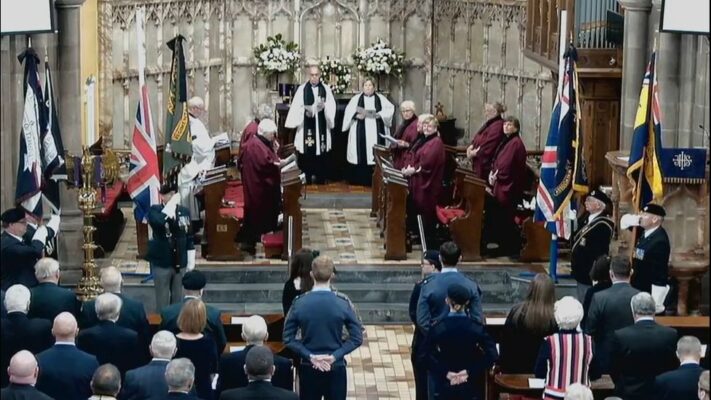 A service commemorating the life of Queen Elizabeth II has been held in Derry.
Sunday morning's service at All Saints Clooney in the city's Waterside was led by Rev David McBeth.
Representatives of the Royal Irish Regiment and the Royal British Legion joined members of the parish to pay their respects to the Queen.
Rev McBeth said the service celebrated "all she has done for us as individuals".
It also allowed people to reflect on "the special place she has in each and every one of our hearts," he told BBC Radio Foyle.
During the service a wreath was laid in memory of the Queen.
Eric Mitchell, a former Chief Petty Officer in the Royal Navy, was among those to attend the service.
"If people stood and looked in the mirror and said to themselves: 'If I can do a tenth of one per cent of what she did to the world, to my neighbour, to my country, to my generation then this world would be a better, better place".
The Queen's funeral service took place this morning, Monday, September 19, at Westminster Abbey in London.
She will be interred at St George's Chapel inside Windsor Castle this afternoon.
Tags: