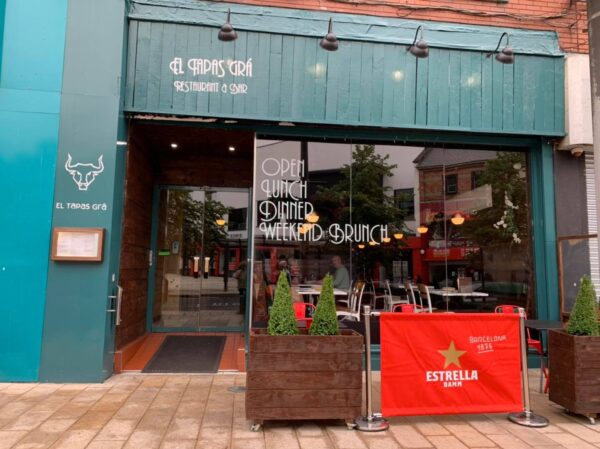 Some business owners in the North of Ireland have said rising energy prices have forced them to lay off staff in order to stay afloat.
They have made calls for the new British Prime Minister Liz Truss to take action to support firms, particularly those in the hospitality sector.
Suggested measures include a reduction in VAT rates and an energy price cap.
Energy bills have skyrocketed this year, with further increases expected for the months ahead.
On Tuesday, gas supplier Firmus Energy announced its prices for natural gas will increase by 56.3% in Derry and across the North of Ireland.
Several businesses have reported energy price increases of thousands of pounds.
Shane Stewart, who owns El Tapas Gra restaurant in Derry's Waterloo Place, said his gas bill had gone up £18,000 in a year.
"Our electric bill is probably something similar – we haven't got September's yet," Mr Stewart said.
"Looking at our other bills from other places coming through too, you're looking at a £40-50,000 increase by the time October comes, which is very hard to consume for a small business."
Mr Stewart told BBC NI's Good Morning Ulster many businesses were facing a "cliff edge" unless there was targeted support.
"We've now had to take measures where we're going to reduce opening hours and close at lunchtime during the week," he said.
His business is also reducing staff and employees' hours.
"It's very difficult to have those conversations but as a business owner your hands are tied."
A reduction in VAT to a level similar to that in the Republic of Ireland, where the VAT rate has been 9% since the pandemic, would help, he said.
He also suggested a cap in energy-price rises, saying "no amount of saving or cost cutting is going to help reduce the impact" if bills continue to increase.
Liz Truss is expected to outline a package of measures on Thursday to assist householders and businesses.
Tags: