Thousands of people took part in the 29th Foyle Pride parade as it snaked its way through the city streets in glorious sunshine.
Ahead of the parade, the official Foyle Pride guide said: "We're really excited to present to you the 29th Foyle Pride. And I hope you enjoy the events and get involved in as many as possible.
"Our Pride is all about involvement and connection – as a community, we are only as strong as the depth of our connection.
"So this week, let it be an opportunity to connect – and reconnect – after a long few years apart."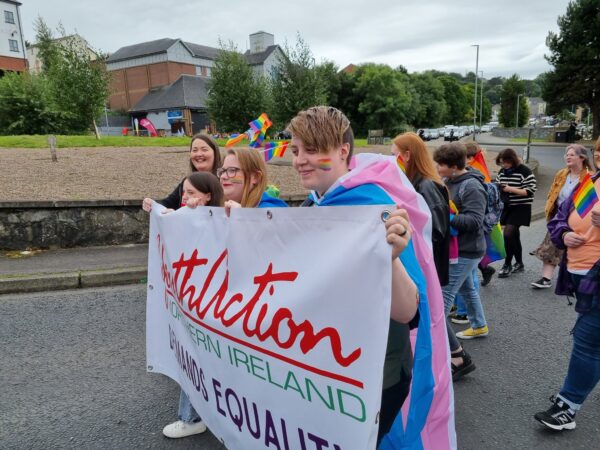 The parade build-up started at 1.30pm from Waterside train station with the parade then set off at 2pm and made its way up Duke Street it made it's way towards the cityside and across the Craigavon Bridge.
From there, it moved up Carlisle Road, along Ferryquay Street, and down Shipquay Street before it finished at the Guildhall Square.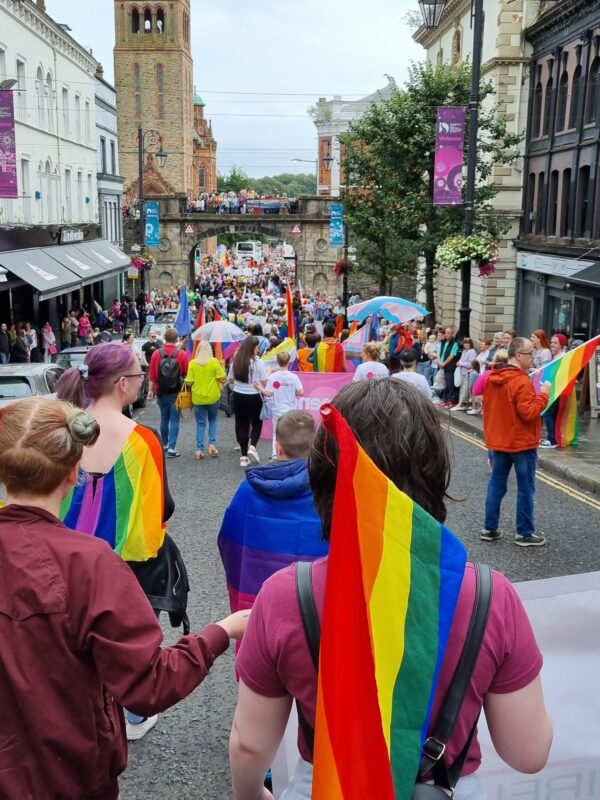 The Guildhall Square is the home of Foyle Pride's after-party event.
Starting at 3pm, it runs until after the parade finishes until 5pm.
The party has headline acts such as Mickey Doherty, Miss Mary Jayne, Lady Portia Di'Monte and the Hitmen and Her.
Over 18's were invited to go to Granny Annies for the 'One Big Pride After Party' which will mark the end of the festival.
Tags:
ONE of the biggest ever Foyle Pride parades has taken place in Derry city centre this afternoon.