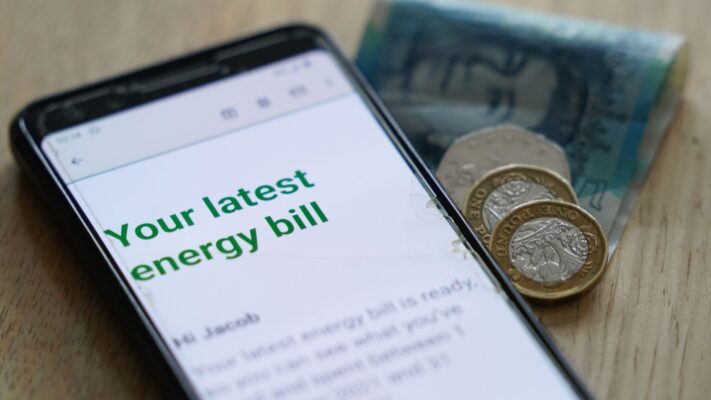 A £400 payment to help with energy costs in the North of Ireland is to be delivered by the UK Government in November, the DUP Economy Minister Gordon Lyons has confirmed.
This winter, the Energy Bills Support Scheme is supposed to provide the payments to every household in Great Britain and the North of Ireland.
However, there was uncertainty over whether the money could be given to households here as a result of the current political stalemate.
While Mr Lyons stated he has been told when the money will be delivered, the Stormont Finance Minister Conor Murphy claimed there is "no guarantee on when citizens here will receive the equivalent support" compared to the rest of the UK.
"Confirmation provided by the Chancellor today that the British Government will deliver the £400 Energy Bill Support Scheme is long overdue," Mr Murphy said.
"While the British Government has committed to delivering support as quickly as possible they have failed to confirm whether households will receive their payment at the same time as those in England, Scotland and Wales.
"It is deeply regrettable that payments to citizens in the North may be delayed due to the absence of an Executive.
"I have made it clear that the Chancellor and the Secretary of State at the Department of Business, Energy and Industrial Strategy that any delay in issuing these payments to citizens here will be completely unacceptable.
"I have also stressed to the Chancellor that the £400 payment will not be sufficient to meet the challenges facing households this winter in the face of escalating energy costs and that this amount must be urgently reviewed."
Earlier this month Chancellor Nadhim Zahawi confirmed he would do everything in his power to deliver the money to households in Northern Ireland but could not guarantee when the support would be received.
On Friday Mr Lyons said he had attended a meeting with Mr Zahawi and the Business and Energy Secretary Kwasi Kwarteng.
"Just finished a very positive meeting with @nadhimzahawi and @KwasiKwarteng," he wrote.
"UK government will deliver the £400 Energy Bills Support Scheme as promised. I believe this will be delivered this November. This was always the quickest and easiest way for it to be done."
Tags: