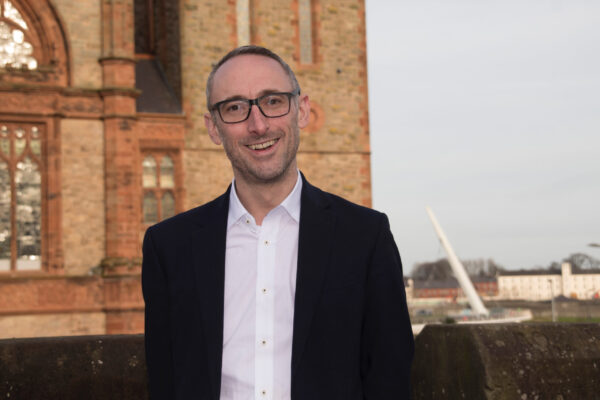 SDLP Councillor Rory Farrell has said the submission of a planning application for the Factory Girls artwork at Harbour Square is "another hurdle overcome".
A planning application for "proposed public realm works and installation of an artist sculpture for the Factory Girls" at Harbour Square was recently submitted to Derry City & Strabane District Council.
In April, councillors approved the selection and appointment of an artist to create and install the public artwork at Harbour Square, at a cost of £190,000.
Councillors also approved the submission of an application to the Department for Communities to fund the capital costs for the artwork and wider redevelopment of Harbour Square, estimated at £1.7m.
Commenting on the planning application, the Ballyarnett representative said:
"It is great to see that the planning application has been lodged for the public realm work at Harbour Square, including the long-awaited Factory Girls sculpture.
"This is fantastic news and another hurdle overcome in this long running saga.
"It is vitally important that we as a council recognise our shirt-making heritage and the massive and valuable contribution that the Factory Girls have made to the very fabric of our city.
Cllr Farrell concluded: "It is well-deserved and it is long overdue.
"They have been disappointed, dejected and demoralised in the past when previous plans haven't come to fruition, so we are determined to get it right this time.
"Let's hope the entire city, including the Factory Girls, will be delighted come Christmas 2023 when we finally have the artwork in place."
Tags: