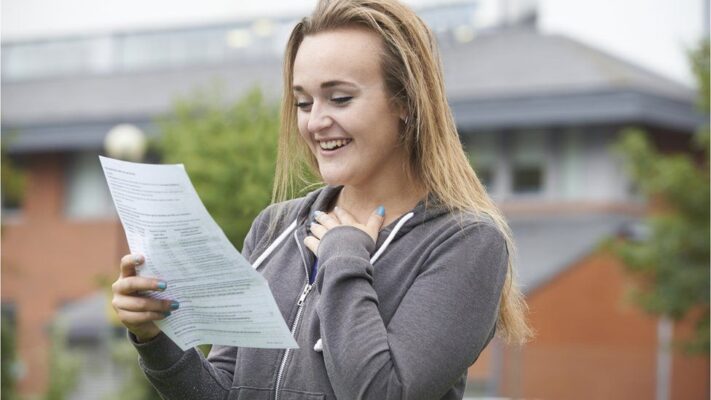 More than 25,000 pupils across Northern Ireland will find out their A-level and AS-level results on Thursday.
Their grades will be based on the first summer exams held for three years.
A-level and AS-level exams were cancelled in 2020 and 2021 during the Covid-19 pandemic and pupils were awarded grades calculated by their schools instead.
Some students in Northern Ireland will also receive the results of BTECs or other vocational qualifications.
The vast majority of pupils getting their A-level results will have taken formal summer exams for the first time – as they will not have taken exams at GCSE or AS-level.
Students sat fewer exam papers in most subjects in 2022 compared to 2019 and were not tested on some parts of courses to take account of disruption caused by the pandemic.
The Northern Ireland exams board, the Council for the Curriculum, Examinations and Assessment (CCEA), said it expected this year's grades would be higher than the last time exams were held in 2019.
It said grades awarded by examiners will also "take into account the impact of Covid-19".
However, grades will be lower than 2021 when they reached record highs.
In 2021, more than half (51%) of A-level entries were awarded A* or A grades, a rise from about 45% in 2020.
When exams were last held in 2019, just over 30% of entries were awarded A* or A grades.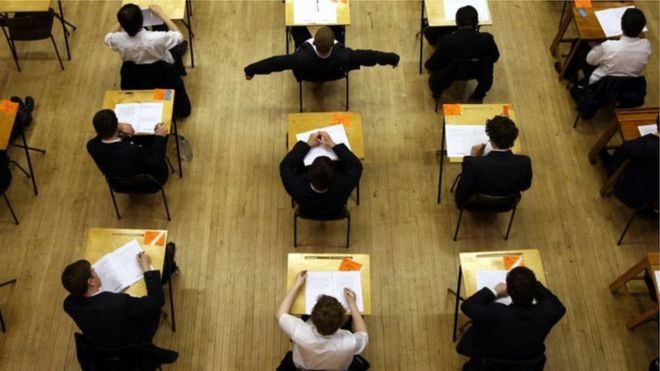 Pupils can receive their A-level and AS grades online from 08:00 BST but many will also visit their schools to collect their results.
The vast majority of AS and A-levels taken by pupils are awarded by CCEA, although about 12% of those qualifications in Northern Ireland are taken through exam boards in England and Wales.
A record proportion of 18-year-olds in Northern Ireland have applied to start university in 2022, according to recent figures from the University and Colleges Admissions Service (UCAS).
More than half (52.8%) of all 18-year-olds in Northern Ireland applied to UCAS by 30 June, up from 52.3% in 2021 and 48.2% in 2020.
That is likely to lead to competition for university places in some popular subjects.
However, there have been calls for more young people to consider vocational or academic qualifications offered through Further Education (FE) Colleges or apprenticeships as an alternative to university.
There has been a significant fall in the number of school leavers entering FE colleges in Northern Ireland in recent years.
Pupils awaiting GCSE results will receive them on Thursday, 25 August.
Tags: