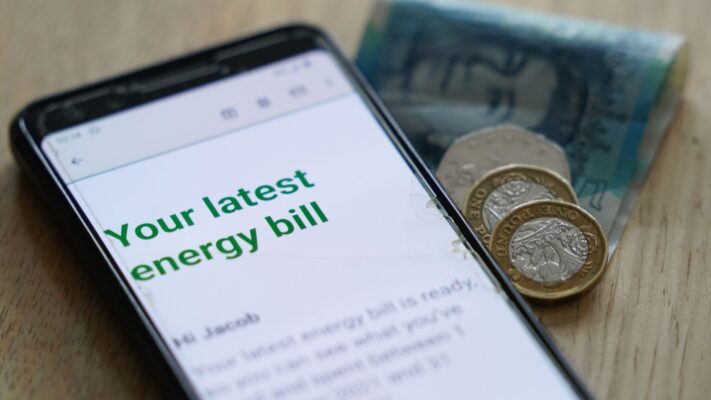 SDLP Communities Spokesperson Mark H Durkan has expressed concerns that uncertainty around the £400 energy discount payment to all households in the North of Ireland, will lessen the value of such support amid increasing energy prices.
Predictions based on Ofgem's new methodology will see an 81% price cap rise in October resulting in an average household energy bill of almost £3,600.
Mr Durkan has criticised both Stormont Ministers and the UK government for their lack of urgency as British Chancellor Nadhim Zahawi visited the North on Wednesday to discuss the delivery of the £400 energy payment, almost three months after it was first announced.
Said the Foyle MLA: "The Cost of Living support package was announced in May 2021, since then households have faced several hikes in energy costs.
"These colossal price increases have arrived during the school summer break with children at home meaning most households will have experienced an increase in energy usage.
"In addition, families are footing the bill for the costly return to school amid a costs emergency with many left without a penny of support to date.
"The cost crisis often references the need to support 'vulnerable households' but the reality is that everyone is vulnerable to this emergency and it's a disgrace that many households have been left without vital protections.
"Chancellor Nadhim Zahawi yesterday reconfirmed his commitments to work with Stormont ministers to deliver the £400 energy payment here.
"Commitments but seemingly no plan. This payment has been shrouded in uncertainty, yet it was clear from the outset that issuing this money would prove difficult in the absence of an executive.
"In May I tabled a priority Assembly Question to the Finance Minister expressing my concerns about delivery of the £400 payment for all households and received assurances that discussions were ongoing.
"So why, three months down the line have those discussions not borne fruit?
"Rather than making commitments to do something, it's about time government stopped twiddling their thumbs and actually acted to deliver heat in homes, put food on the table and ensure people in the North are protected."
Mr Durkan added: "The quickest way to get this money into people's pockets is to establish a functioning executive.
"Instead, DUP intransigence has left it up to a Tory government to act in the best interests of the North.
"We can't forget that the Tory government created the problems we're now facing; providing the freedom for energy companies here to profit at the expense of people.
"The £400 energy payment will help but the longer households await its issue, the less impact it will have.
"This sticking plaster approach to the gaping wound of the energy crisis is not good enough.
"We're approaching an inevitable difficult winter for many individuals and their families. Action planning is needed urgently."
Tags: