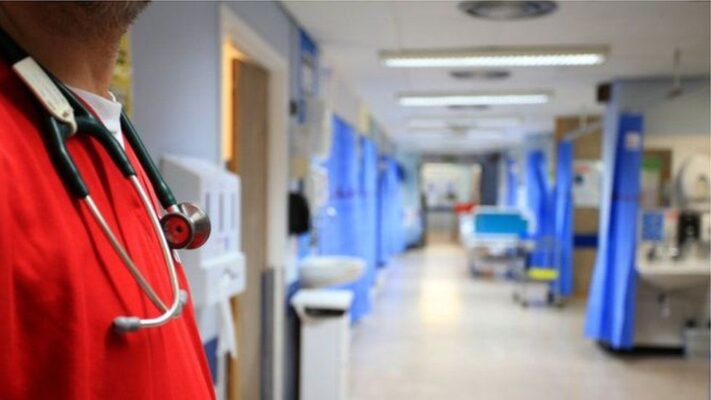 THE SDLP's Mark H Durkan has expressed his frustrations that the health waiting list crisis continues to spiral in the North of Ireland while other jurisdictions within the UK are seemingly getting a grip on the backlogs caused by Covid.
Mr Durkan commented following reports that the number of people waiting longer than two years for routine operations in England has been slashed from 22,500 to less than 200.
Meanwhile, in the North as of March 31 there were 335,042 patients waiting for a first consultant-led outpatient appointment and more than half of patients waiting for over a year on an inpatient or day case admission.
Within that data, general surgery remains the longest waiting list with 47,946 patients awaiting a first time appointment.
Said the Foyle MLA: "The failure to get a grip on the devastating health waiting list crisis here is a damning indictment on the executive.
"Time and time again target times are being missed while people are languishing in pain and worry on spiralling waiting lists.
"This crisis long preceded the Covid pandemic – the executive stood by, heedless to cries for intervention and damning expert report after report, watching the slow motion collapse of the health service.
"The health service in England has managed to drastically reduce the number of patients waiting over two years on routine surgeries from 22,500 to fewer than 200.
"Meanwhile some patients here are waiting more than five years for orthopaedics and general surgery and in excess of four years for ear, nose and throat procedures.
"The dedication of our frontline health staff remains the only pillar holding up the crumbling health system.
"I acknowledge that the Department of Health has implemented and Elective Surgery Framework but clearly it doesn't go far enough.
"Many of these patients cannot afford to wait any longer for an end to the political impasse and I know many constituents desperately waiting in pain who have borrowed money, scraping funds together to access private healthcare.
"Patients are experiencing agonising waits, particularly for elective surgeries and told they could be waiting years to be seen on the NHS but if they can pay will be seen privately within the month.
"The recent extension of the Republic of Ireland Reimbursement Scheme (ROIRS) scheme as welcome as it was, is facing a new series of complications including reduced capacity and increasing healthcare costs in the south.
"This has undoubtedly limited the effectiveness of this initiative.
"Accessing appropriate, timely healthcare is a basic right that should be afforded to all and not just to those who can afford it.
2Of course, a functioning executive is absolutely critical to implement multi-year budgets to allow for appropriate planning, transformation of our health services and to restore some semblance of stability.
"The continued selfishness of the DUP in the face of such suffering is appalling.
"Urgent intervention is needed, no longer can this crisis but brushed under the carpet to be dealt with at a later date.
"People are in distress in need of treatment now," added Mr Durkan.
Tags: