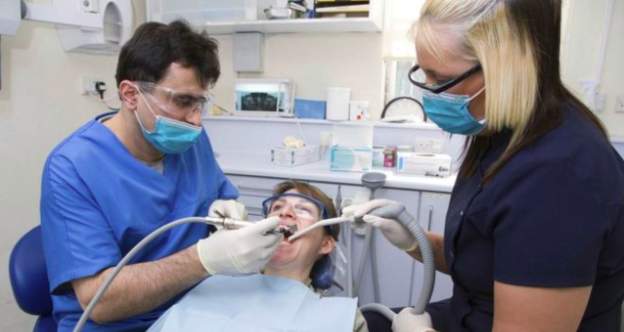 THE SDLP's Derry Assembly member Sinéad McLaughlin has called on the Health Minister to address the crisis facing dental practices.
It follows a BBC report that found that 89% of dental practices in the Derry City and Strabane District Council are not taking new adult NHS patients.
In an answer to an Assembly Question tabled by Ms. McLaughlin, the Health Minister also previously confirmed that the reform of the current dental contract is ongoing, but that this would likely require legislative change and take time to implement.
Said the Foyle MLA: "We know that dental services have faced particularly acute challenges since the pandemic and it is clear that they need intervention if they are going to weather the current climate.
"These issues are impacting access to dental services for people across Derry, with many waiting much longer than usual for treatment and families having real trouble getting their children registered at a practice.
"This stress and anxiety is the last thing they need right now.
"I understand the challenges faced by the sector and the efforts that the Department has already made.
"However, we need to expedite efforts to address these challenges so we can assure people that access to services will improve.
"In June, the Department also confirmed it was developing a dedicated scheme to help those who are not yet registered, to be piloted at the end of the Summer.
"I have today written to the Minister to ask for an update on that scheme so that we can help people in the short term.
"We also need to make sure these services are sustainable in the longer-term.
"If the reform of the dental contract is to require legislation as the Minister has indicated to me, then it's clear that this is yet another reason why we need a functioning Assembly and Executive up and running.
"Our healthcare services need to be supported and the DUP should quit playing politics with people's healthcare and get back into government."
Tags: