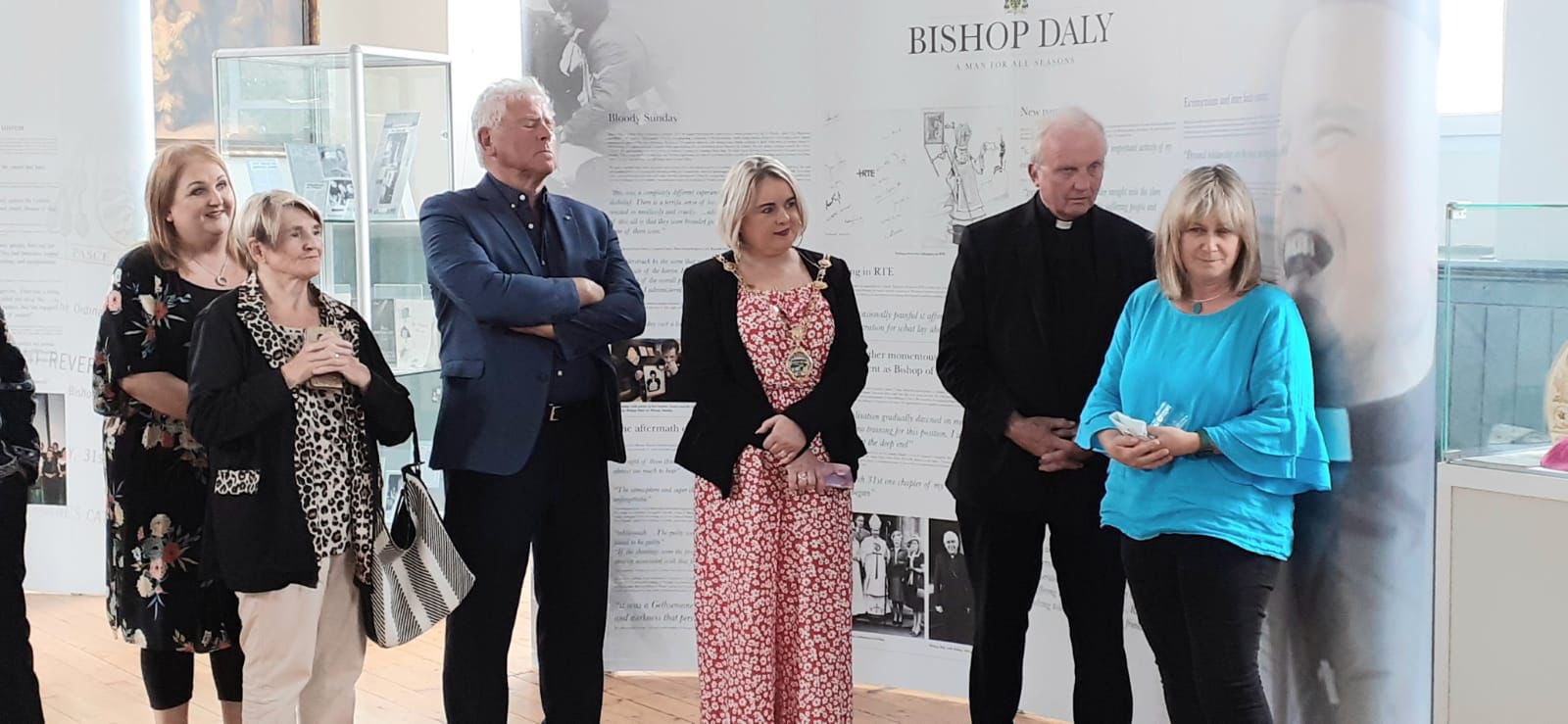 The curator of a new exhibition on the life and legacy of former bishop of Derry Edward Daly said he left a great mark on his adopted city.
"A man for All Seasons" opens to the public at St Eugene's Cathedral Hall in Derry from Monday and runs until August 14.
Grainne McCafferty said it was only right that the lives of people like Bishop Daly, who died at the age of 82 in 2016, should be marked.
"More than anything, he gave hope in difficult times and lit a candle in the darkness," Mrs McCafferty said.
The retired school principal said she had always felt inspired by Bishop Daly, even before he came prominent through Bloody Sunday.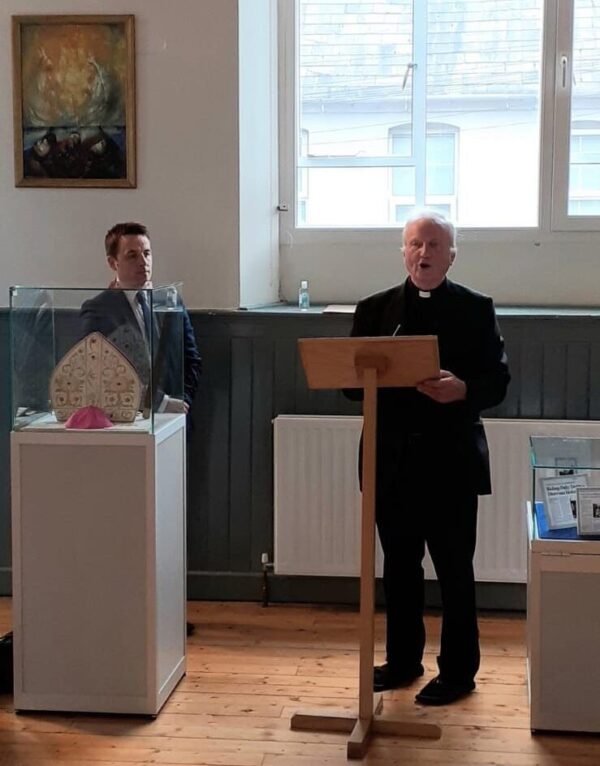 She recalled first meeting the late church leader through the 71 Players theatre group which he set up while serving as a curate at St Eugene's Cathedral.
"I was always inspired by his courage and fearlessness and, I have to say as well, by the theatrical side to him."
Bishop Daly, who was born in Co Donegal but raised in Fermanagh, moved to Derry in 1962 after spending five years as a curate in Castlederg, Co Tyrone.
He left briefly in the 1970s to serve as a religious advisor to RTÉ in Dublin but spent the majority of his career in Derry and was appointed bishop of Derry in 1974.
He became one of Ireland's best known church leaders through the many initiatives he instigated and through his work for justice and reconciliation during the Troubles.
A critic of violence from whichever quarter, Bishop Daly was heavily involved with the late primate of All Ireland, Cardinal Tomás Ó Fiaich, in efforts to find a solution to the 1980 and 1981 hunger strikes.
The Derry cleric also highlighted miscarriages of justice, often attending appeal hearings for the victims.
Following his retirement on health grounds in 1993, in his memoirs he called on the leadership of the Catholic church to scrap the compulsory celibacy rule for clergy.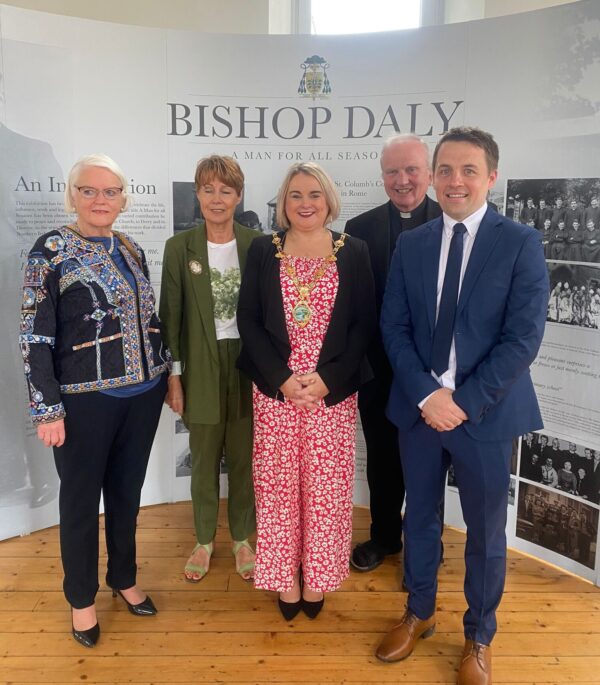 He believed the change would help deal with the fall in vocations to the priesthood.
At the official opening of the exhibition, Mrs McCafferty told guests Bishop Daly was truly a "Man for All Seasons".
"This exhibition sets out to celebrate and mark the many facets of his life and the multiplicity of ways he left his mark and influence, centring on Derry but reaching out in ever widening ripples to include Ireland as a whole, Britain and the USA," she said.
Tags: