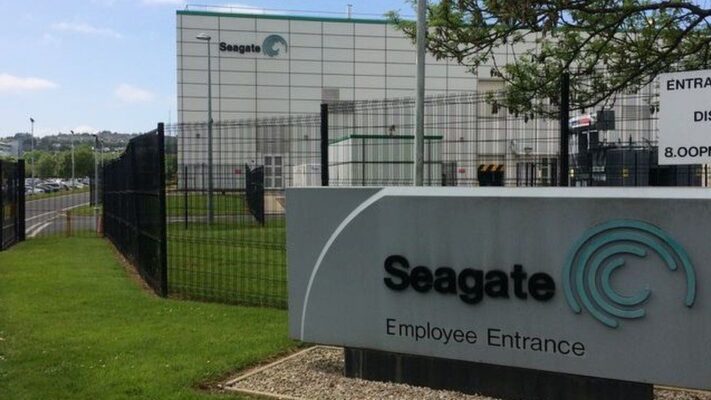 People Before Profit say it is backing Seagate workers' demand for an above inflation pay rise.
Councillor Shaun Harkin said that based on Seagate's publicly available financial reports the company can certainly afford a substantial pay rise for its workforce.
In a statement to Cllr Harkin, Seagate workers told him: "The current RPI rate of inflation is 11.8%. To stay even we need an equivalent pay rise. Anything below is a pay cut.
"Many workers in Derry are struggling to make ends meet, and Seagate employees are no different. There's been virtually no help for us from Westminster or Stormont.
"We stayed on the shopfloor during the pandemic with output up 17% and the factory running at 100%, even though we were short-staffed.
"None of us should be going to a food bank to feed our families, or struggling to put fuel in the tank, or pay household bills.
"Seagate CEO David Mosley received a $2M bonus to take his overall lift for 2021 to $11,641,189. And shareholders were massively rewarded too with a $2.4B return through dividends and share repurchases.
"Workers across Ireland and Britain are taking a stand through their unions for real pay rises. Seagate workers can do the same.
"Seagate's financial achievements for fiscal 2022 were noteworthy.
"We grew revenue by 9% year over year, fueled by 24% growth in our mass capacity products. We expanded profitability even faster than revenue.
"In fiscal 2022, we generated $1.3 billion in free cash flow, our highest level in four years, and maintained our commitment to returning cash to our shareholders, funding $610 million in dividends and repurchasing 9% of our shares outstanding.
"Overall, we are pleased with our free cash flow for fiscal 2022, which increased 13% year over year to approximately $1.3 billion."
"It reported revenues of $3.12 billion for its second fiscal 2022 quarter, ended December 31, and up 18.8 per cent on the year-ago number.
"There were profits of $501 million, up 78.9 per cent year-on-year.
"WE DEMAND A COST OF LIVING PAY RISE!"
Tags: