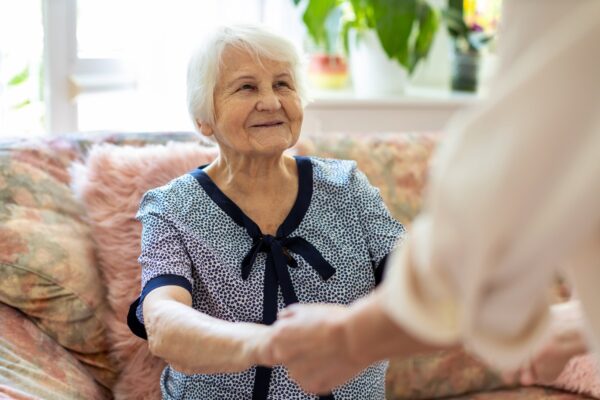 THE SDLP's Derry Assembly representative Sinéad McLaughlin has said that unpaid carers in the North are currently being abjectly failed in almost every area and has called on the Health Minister to intervene.
It follows the publication of a report by Carers NI today that details the views and experiences of local carers and advocacy groups, along with providing a range of recommendations.
Said the Foyle: "This report makes for stark reading, detailing the scandalous extent of the abject failure to properly support the almost 300,000 unpaid carers in the North.
"It is unacceptable that in a modern society, 3 in 10 of those people who provide such vital care every day have been forced into poverty.
"Reading this report, you can draw no other conclusion than current provision is not fit for purpose and that intervention is needed.
"These challenges will be particularly acute in communities like ours in Derry, where low wages and high deprivation mean that the challenges faced by carers are made all the more difficult.
"This is especially true in the current economic climate, where carers will be more vulnerable than most in the population to the cost-of-living crisis.
"It is also worth remembering that women make up close to two-thirds of the carer population in the North and that their responsibilities can force them to cut back on hours or push them out of the workforce entirely.
"The truth is that we have been far too ready in the past to express sympathy with carers without backing that sympathy with intervention.
"I understand the financial pressures faced by the Department of Health, especially in the absence of an Executive.
"That's why I have today written to the Minister, asking him to set out his Department's assessment of the report and its capacity to deliver the recommendations in full.
"We need a thorough understanding of what resources are required and then we need to put a strategic plan in place to deliver the recommendations of this report.
"It's also important to recognise that some of the recommendations would not require significant financial intervention, meaning that the Department should set out clearly their intention to implement those recommendations now.
"Of course, it's impossible to ignore that the DUP's ongoing indefensible boycott of the Assembly risks progress being made on these issues.
"The DUP should get back into government today to start addressing the challenges faced by our carers."
Tags: