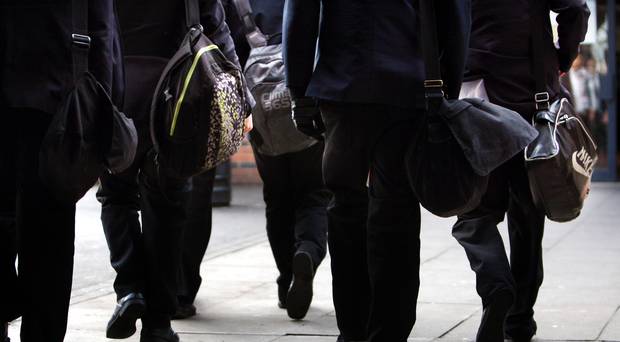 Local SDLP Assembly member Sinéad McLaughlin has slammed the Education Minister Michelle McIlveen for her refusal to install air filtration units in all schools.
It follows the response to an Assembly question, tabled by Ms. McLaughlin, wherein the Minister re-affirmed her opposition to the installation of HEPA air filtration units in all schools.
Said the Foyle MLA: "The refusal of the Minister to act on the evidence that the installation of these systems could drive down transmission of Covid-19 is inexplicable.
"In fact, recent data has indicated that they can reduce Covid-19 cases by up to 82 per cent.
"Teachers, parents and pupils have been failed throughout this pandemic by Ministers who did not take the requisite action to protect the education of our young people and this is just another example of inaction that could risk fuelling transmission in school settings.
"Although we are hopefully emerging from the worst of the pandemic, we still need to be cautious as schools re-open in September and we head into the autumn months.
"It is a no-brainer that sensible steps to reduce transmission should be implemented by the Department.
"The education of our young people has been disrupted far too much over the past couple of years and we must do everything we can to ensure that they face no further interruption to their studies."
Tags: