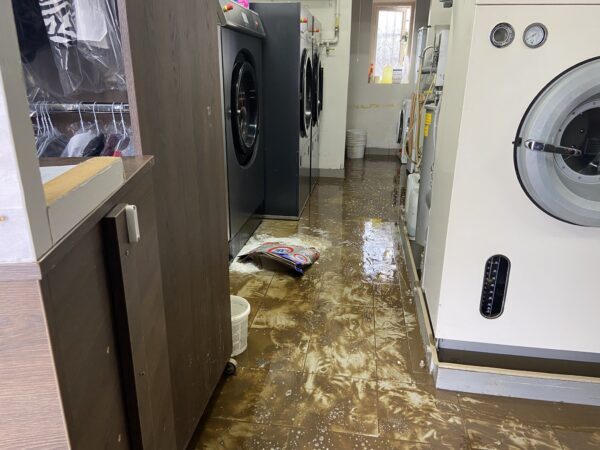 Derry City and Strabane District Council says it is continuing to work proactively as part of the multi-agency response to the flooding that occurred across a number of areas across the City and District on Saturday evening.
As part of this recovery response, the council says it is continuing to provide what support it can to those affected by the flood.
In a statement, the council said: "We are encouraging anyone whose home has been impacted to immediately contact Council to register their property to avail of the Department for Communities Emergency Payment scheme, which is currently available for those affected.
"This Emergency Payment Scheme has been made available by the Department for Communities to assist those worst affected by the floods in the City and District.
"This fund is available to assist householders by providing up to £1,000 to help make their home fit to live in following inspections by Council staff.
"People who have had their properties impacted by floodwater can contact Council on 028 71 253 253 and speak to an Environmental Health Officer who will register the property and arrange for an inspection and assessment of the property.
"To date in excess of 300 domestic properties are registered and 12 members of the Environmental Health team have been on site since lunchtime on Sunday carrying out inspections and processing the applications as a matter of urgency, aiming to process and complete up to 200 of the applications by close of business on Tuesday.
"Council teams are continuing to work closely with the relevant agencies as part of this multiagency response to provide other support including cleansing teams on the ground helping with the clean- up, providing skips and bulky waste collections.
"External contractors and community resilience groups were also mobilised to assist with the emergency response.
"The Council continues to participate in regular meetings this week as part of the wider multi-agency response team to address the key issues arising from the flood."
Tags: