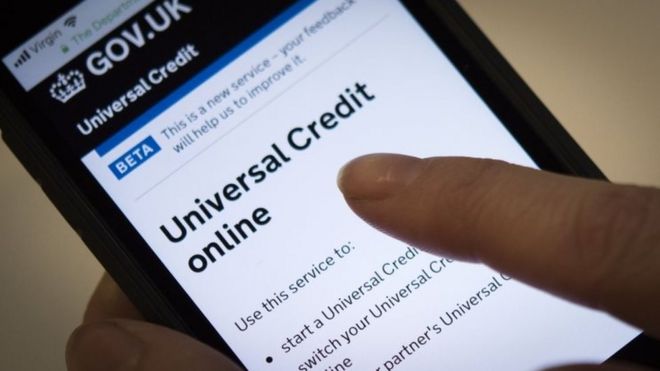 People Before Profit Councillor Shaun Harkin and has called on Communities Minister Deirdre Hargey to suspend all Universal Credit benefit debt repayments and reductions.
Said Cllr Harkin: "Stormont is down but we need to urgently look at everything Ministers can do to ease the impact of the cost of living crisis.
"We are asking Derry and Strabane Councillors to call on the Department for Communities Minister to suspend government debt repayments for all Universal Credit and benefits claimants.
"A recently released report commissioned by the Joseph Rowntree Trust documents the cost of living impact on households resulting from benefit reductions and debt recovery.
"It's widely acknowledged that government help thus far for people on Universal Credit, including many workers, and for those on benefits, has been inadequate while the RPI inflation rate is 11.7%.
"The best way to take action would be to increase benefits and wages in line with inflation. However, suspending benefit reductions and government debt repayments as soon as possible would give immediate relief to many households.
"Benefit reductions and government debt repayments are unnecessarily punitive and counterproductive during a cost of living crisis.
"We'll continue to put forward demands for immediate cost of living help but getting anything done will require people power action."
Cllr Harkin's motion to Derry & Strabane Council full Council meeting on Thursday, July 28:
"Council notes new research carried out by the Joseph Rowntree Foundation documenting the alarming cost of living impact due to benefit deductions and debt recovery.
"Many in receipt of means tested benefits and on Universal Credit, including many in work, are in bill payment arrears; taking on unaffordable debt; are going without household essentials; and are unable to properly heat their homes or feed their families. With inflation continuing to rise and the hardship emergency predicted to become more extreme as we face into the winter months the situation for many is set to worsen in the absence of immediate intervention.
"Benefit reductions to repay government and utility providers at unaffordable rates are compounding the hardship crisis faced by many of those struggling the most. Government departments are in some cases claiming back debts at higher rates than private creditors. Many people are unaware that they can receive debt reduction help.
"Council will write to the DfC Minister requesting the immediate suspension of government debt recovery for those in receipt of benefits and universal credit.
"Council requests the DfC provide information on how many benefit and universal credit claims were subject to deductions in the most recent month for which data is available, broken down by Council area; how much on average was deducted in each Council area; what the total sum was of deductions in each Council area; and what proportion of each of those sums was deducted to repay advance payments."
Tags: