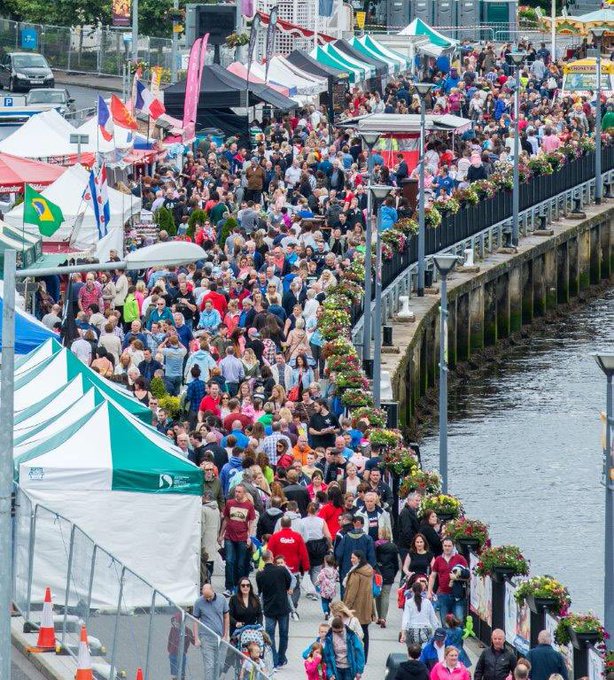 DERRY'S Maritime Festival will reach its climax tonight with What Lies Beneath and a parade of light on the River Foyle against a backdrop of a spectacular fireworks display.
An estimated 30,000 people visited on the opening day of the festival which coincides with Derry's role as a stop-over on the Clipper Round the World Yacht Race.
The festival culminates on Sunday with the Parade of Sail as the huge ocean-going clipper yachts leave the city for the final leg of their round the world journey.
Since its opening on Wednesday, the festival village on the banks of the Foyle has been a hive of activity with a funfair, boat tours, street theatre, tall ships, music and workshops.
There are also maritime markets and water sport opportunities. With tens of thousands of visitors to the city, 95 per cent of Derry's hotel beds are already booked up until tomorrow.
Chief Executive of Visit Derry, Odhran Dunne said the event was attracting some people to the city for the first time.
"It is always pleasing when people visit the city for the first time and then discover there is so much more to this part of the world than they thought. It is the perfect reason to keep on returning," said Mr Dunne.
Full details of all festival events, including special Translink late night bus and train services, are available at: www.foylemaritime.com
Tags: