The Clipper Round the World Yacht Race, which sees teams of amateur sailors spend a year travelling the globe, is to arrive in Derry later.
The yachts are set to arrive ahead of schedule for the Foyle Maritime Festival between July 20 and July 24.
The event sees teams travel 40,000 nautical miles (74,080km) and stop at various locations around the world.
The first crews are expected to be spotted sailing up the River Foyle at about 10:30 am today, Wednesday, July 13.
Initial estimates had the race group arriving to the city on Thursday.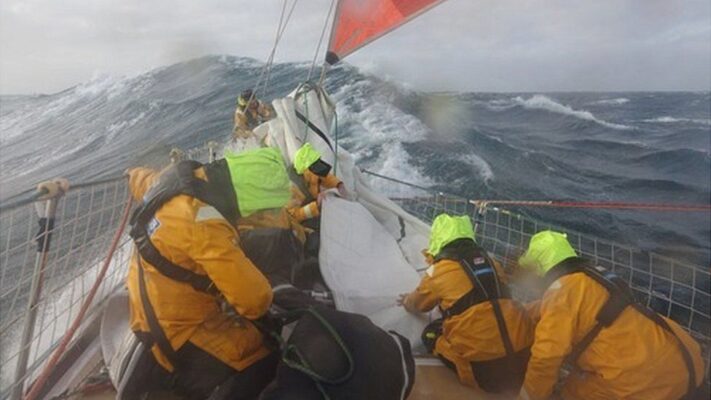 The current Clipper Race started back in 2019, but was postponed for two years due to the Covid-19 pandemic, and restarted again in March 2022.
Some of the countries that the fleet have docked in already this year have included Portugal, South Africa, Uruguay, Australia, China, Philippines, Panama and Bermuda.
This year will mark the 10th year of partnership between the Clipper Race and Derry and it will once again be a key feature of the internationally renowned Foyle Maritime Festival.
The five-day festival focuses on the Derry's rich maritime heritage and tens of thousands of people are expected to attend.
The festival offerings include live performances, ship tours, boat viewings, water activities, food trails, as well as animated family fun zones.
The theme for 2022 is What Lies Beneath, focusing on marine science, sustainability and protecting underwater ecosystems.
Derry man Gerard Doherty and eight other non-professional sailors from the island of Ireland are among the 11 teams who have taken on the nautical challenge.
Several of the Irish crew are sailing on board the Ha Long Bay, the Vietnam entry, including Mr Doherty, who is sailing over 15,000 nautical miles (27,780km) on legs six, seven and eight of the race.
Speaking ahead of the fleet's arrival on Wednesday, mayor of Derry City and Strabane District Council Sandra Duffy said there was a real sense of anticipation building in the city.
"The first sign of the yachts as they make their way up the Foyle generates a huge buzz and the crew can expect a tremendous reception when they step on to the Quayside," Ms Duffy said.
"I know we're all looking forward in particular to welcoming our own crew member Gerard Doherty home after his epic adventure.
"I hope to see lots of people turning out to give Gerard and all the clipper crew a very warm Derry welcome."
The penultimate stop for the round-the-world race is dubbed "The LegenDerry Finale" as crews are welcomed to the city following their journey from New York in the United States.
The Foyle Maritime Festival is led by Derry City and Strabane District Council with support from Tourism NI, Foyle Port and the Loughs Agency.
Tags: