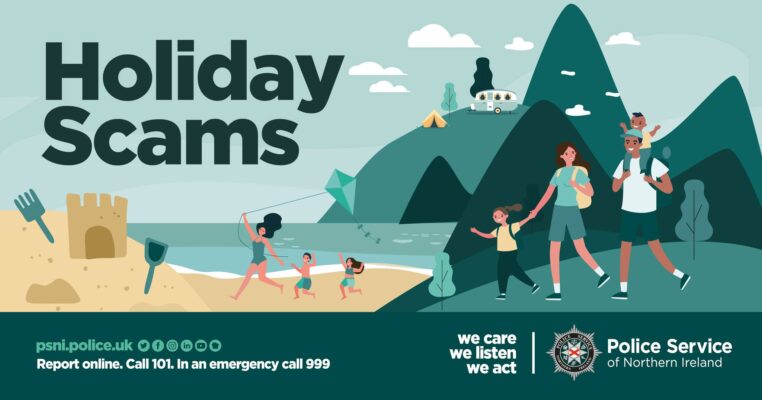 Police in Derry are warning the public over a holiday home scam relating to properties in Donegal and Portrush.
Police Derry City and Strabane say: "We've had reports of unsuspecting victims who've transferred payments for seemingly genuine holiday properties in Portrush and in Donegal only to find out they've been duped.
"To avoid having your getaway hopes dashed, do your research on the company, or person you are booking with.
"Don't rely on just one website or review.
"If it's a fake there's a good chance others will write about their experience and some basic internet research will find it.
"Look for the logo, check to see if the company is a member of Abta and, if you're booking a flight, check to see it's approved by Atol.
"Never pay by bank transfer – the safest way to pay is by credit card and, where at all possible, avoid paying by bank transfer to someone you do not know or have not met in person.
"If the deal looks too good to be true, it probably is.
"If you have been a victim of a scam, report it to police on 101, to your bank immediately, online at www.actionfraud.police.uk or call 0300 123 2040.
"Information and advice is also available at http://www.nidirect.gov.uk/scamwiseni or the ScamwiseNI Facebook page @scamwiseni
Tags: