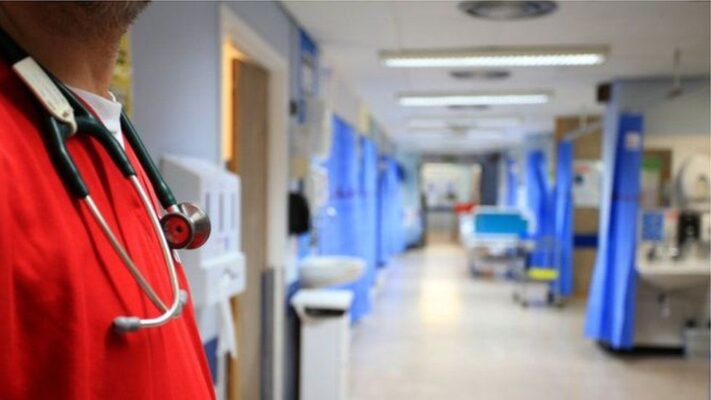 A temporary scheme allowing North of Ireland citizens to receive healthcare treatment in the Republic is to be extended, the Health Minister has announced.
It follows calls from SDLP Foyle MLA Mark H Durkan last month for the scheme to be extended.
He said the scheme had been "crucial for so many people here given spiralling health waiting lists and should not be time bound".
The Republic of Ireland Reimbursement Scheme (ROIRS) was established following Brexit to allow for continued cross-border healthcare, which was previously covered under the EU's Cross-Border Health Directive.
Last June, the Cross-Border Healthcare Directive ended and the ROIRS was set up as a temporary replacement for a 12-month period from June 30.
The scheme is part of the Department of Health's elective care framework, which is aimed at reducing the length of NI's dire waiting lists.
Health Minister Robin Swann said the ROIRS has been "very successful" with "significant patient interest".
From July 1, 2021, to April 30 of this year, a total of 2,842 applications to the scheme were received and 2,246 approved.
The scheme works by reimbursing patients for healthcare across the border, equivalent to the cost of the care here.
With health sector capacity continuing to grow, Mr Swann said he will allocate a further £5m to allow the ROIRS to run beyond the planned June 30 deadline, with new applications being accepted from July 1.
"These will be processed in chronological order and scheme closure will be deferred until the £5m funding has been committed," he said.
"This is funding that I do not currently have in my department's baseline, so it is a decision that I have taken at risk.
"However, given the obvious benefits of the scheme, it was one I felt was necessary as essential HSC capacity continues to become increasingly available over the coming weeks and months."
Tags: