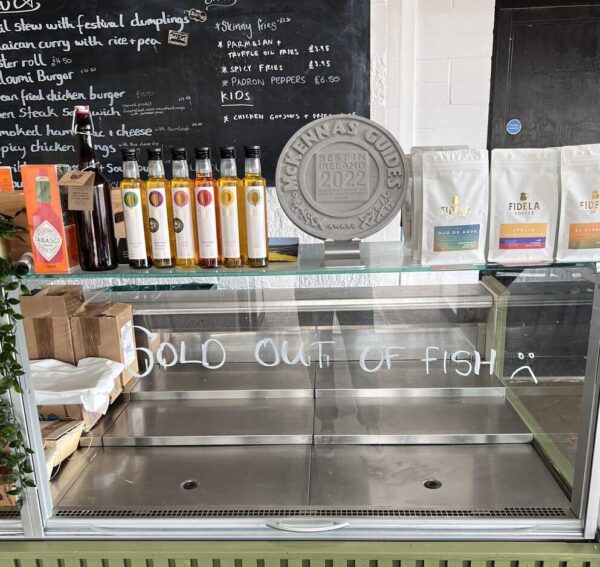 A Co Derry seafood restaurant has announced it will be changing its menu after running out of fish this week.
Portstewart-based Native Seafood posted to Twitter saying that "Brexit and the rising cost of fuel for boats" has left them with "minimal seafood options", estimating that the lack of supply will last for the next two months.
Writing that the high cost of fuel means it "is not financially viable" for boats to go to sea, the north coast eatery said "this means we are working with one boat a week for white fish and prime".
"We are still able to get some lobster and mackerel out of Portstewart/Portrush and oysters/mussels from the Foyle, but bar this we have very minimal seafood options.
"This is roughly estimated to last for the next two months and beyond that who knows," they added.
"We don't want to close and have an amazing team so we will improvise our menu with more locally sourced meat and veg dishes and put on whatever seafood we can get our hands on, but it's not looking great."
This isn't the first instance of a Northern Irish restaurant feeling the strain in the current financial climate.
Earlier this month, the Shed bistro in Belfast also announced that it would be removing fillet steak and salmon from its menu as prices continued to soar, and the premises of another well-known seafood restaurant in Co Down are now up for rent after it said it was taking a 'short sabbatical'.
Copper Seafood & Grill in Newcastle announced that soaring costs are forcing them to shut their doors until further notice.
Tags: