They were urged to be use their words wisely city's mayor, Graham Warke, after Democrat Richard Neal angered unionists on Tuesday by saying the dispute over the protocol appeared to be manufactured.
At a reception on the delegation's first day in the North of Ireland, the DUP Mayor of Derry Graham Warke told the US visitors were very welcome but asked if they "could be careful with their words".
Speaking today, Mr Neal explained: "I was using the historic reference, as the mayor noted today, about the establishment of the plantation, that was the point that I made.
"I also referenced the historical term of the Gael, the Gael and the planter, because those are entirely accurate historic references."
Asked about the issues on the protocol, he stated: "Compared to the issues that the two communities here have faced, it is significantly disproportionate. The people here took up much more severe challenges.
"We believe that based on the conversations that we had in Brussels, in London, this is an issue for the European Union and for the UK government to sift and sort."
Meanwhile, British Foreign Secretary Liz Truss was also on a visit to the North of Ireland today.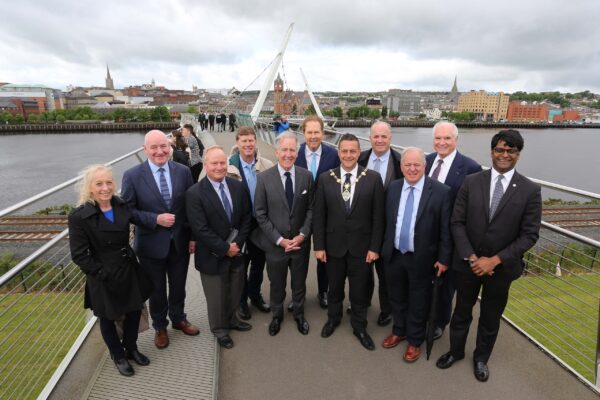 Speaking during her visit, Mrs Truss said "everybody in Northern Ireland recognises" there are issues that need to be addressed with the protocol.
She said her issues with the NI Protocol are "soluble" but cannot be allowed to drift.
Her comments came when visiting firms in Co Antrim about government plans to manage the trade arrangements.
"We're not talking about scrapping it – we want to fix the issues but we simply can't allow the situation to drift," she added.
"We need to get the executive at Stormont back up and running.
"What we've been clear about is that the protocol is causing political instability."
Tags:
A US political delegation is visiting Derry over the Protocol standoff.