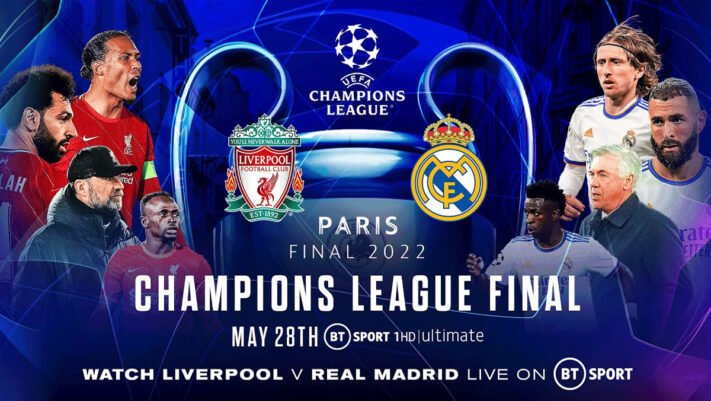 A Liverpool fan from Derry with a ticket for Saturday's Champions League final fears missing the game because of a "gut-wrenching" wait for a new passport.
Bryan Rosborough sent his British passport for renewal in mid-April.
Since then, Liverpool reached the final and then Bryan was successful in the club's ballot for final tickets.
The Passport Office says most applications are completed within 10 weeks.
"I should be living the dream but I am only thinking about the passport," Bryan said.
A surge in British passport applications is threatening the holiday plans of families across the UK.
It is now a race against time for Bryan, one that must see his passport arrive before Friday or he will miss the trip to Paris where Liverpool face Real Madrid on Saturday night.
Speaking to BBC Radio Foyle's Mark Patterson Show, Bryan, a member of the Waterside Liverpool Supporter's Club, said his passport had been due to expire in August.
With summer holiday plans in mind, and aware of issues for passport applications, he decided to plan well ahead.
With Liverpool still in the competition's quarter final stage, he sent off the application, "never thinking I would be successful in getting a ticket for the final".
Now Bryan, a postman, anxiously awaits each morning's mail.
"I should be overjoyed, but it is hard to be," he said.
He's made numerous calls, sent several emails to the Passport Office – he's been told any more emails may delay his application further.
No option has been left unexplored to get him to the game, he said.
"I have always held a British passport.
"I went to politicians on both sides of community and I enquired about an Irish passport but I was told it's going to be or more or less the same procedure.
"At this point I would take either or, I might have to go to Paris in a canoe," he said.
A spokesman for the Passport Office told BBC News NI anyone applying for a passport should allow up to 10 weeks due to the "increased demand, which has seen five million people delay their passport application due to the pandemic".
The spokesman added: "The overwhelming majority of applications are completed within 10 weeks, with the latest figures showing 90% were completed within six weeks.
"But we cannot compromise security checks and people should apply with plenty of time prior to travelling".
With accommodation and flights booked – Bryan and two of his fellow supporters club members are due to fly from Dublin to Paris on Saturday morning – the lifelong fan still holds out hope the passport will come in time.
Tags: