A play about Bloody Sunday is coming to the Waterside Theatre this Thursday, May 26.
'An Incident with Dave Cotter' was written and directed by Donegal actor Shaun Byrne.
The play is set against the background of the events of Bloody Sunday.
The play looks forward to 20 years later when a soldier is confronted by one of the relatives about their actions that fateful day.
"I think the play deserves to be seen in a live setting as it is a very emotional and raw subject matter, especially here in the North West," says Shaun.
"What happened that day was an absolute tragedy. I suppose the play tries to explore the impact on these two people, their lives, and families".
Both characters seek to defend, attack and justify their positions in this drama that explores the impact of the shootings on their lives.
The first half of the play takes place on a building site in London in the 1990s where new Irish labourer, Fiachra, arouses the suspicions of Dave.
In the second half, the action shifts closer to home in Northern Ireland where Dave has to defend his actions in court.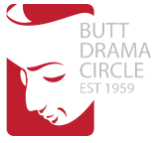 Byrne, who plays Dave, is joined on stage by fellow Ballybofey man, Christopher Quinn (Fiachra), who spoke about the challenges the play presented.
"The two acts take place 30 years apart so there's the whole idea of playing someone in their 20s in the first act who then appears in their 50s in the second one".
The cast and crew have had amazing success on the All-Ireland Festival circuit and are delighted to bring it 'home' to the Derry stage.
Show starts at 8 pm.
For tickets call the theatre on: 02871 314 000.
Tags: