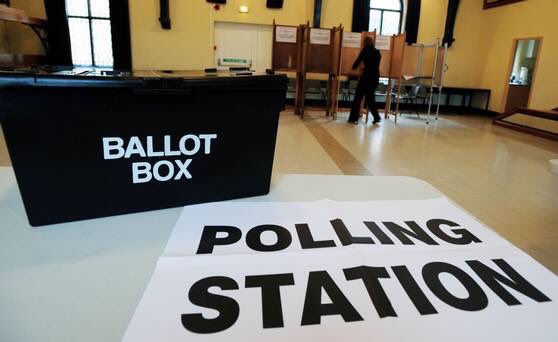 Voters are going to the polls to elect the 90 members of the North's Assembly.
Polls opened at 7 am and will close at 10 pm.
In the Foyle constituency, the SDLP is running three candidates – Mark H Durkan, Sinead McLaughlin and Brian Tierney – and Sinn Fein is fielding Padraig Delargy and Ciara Ferguson who replaced Martina Anderson and Karen McMullan after they were forced to stand aside as MLAs following an internal party review into the party in Derry.
Other candidates former GP Anne McCloseky (Independent), Shaun Harkin of People Before Profit, Rachael Ferguson of Alliance, the DUP's Gary Middleton, Aontu's Emmet Doyle, Elizabeth Neely of the TUV, the IRSP's Colly McLaughlin, Ryan McCready of the UUP and the Green Party's Gillian Hamilton.
A total of 239 candidates are running in 18 constituencies across the North, including a record 87 women.
Five candidates will be elected in each constituency, with voters using the single transferable vote (STV) form of proportional representation.
This allows voters to rank as many candidates as they want in order of preference.
The election will not only decide who is elected to the assembly, but also who is entitled to hold the posts of first minister and deputy first minister.
The biggest party after the election will be entitled to the role of first minister while the biggest party from the second biggest of the unionist and nationalist blocs will be entitled to the role of deputy first minister.
But because the roles are a joint office and one cannot exist without other, both of these parties would have to agree to work together for the North of Ireland's devolved executive to return.
Sinn Féin is fielding the most candidates with 34, followed by the Democratic Unionist Party (DUP), who are standing 30.
The UUP has 27, while Alliance has 24 and the SDLP has 22.
The TUV is fielding 19 candidates, the Green Party has 18 and People Before Profit 12.
Aontú is also fielding 12 candidates, the Workers Party has six candidates in the race and the Progressive Unionist Party (PUP) three.
Verification of ballots begins at 8 am on Friday and counting will start after that.
The first results could be known from lunchtime on Friday and counting will continue throughout Friday and possible into Saturday in some areas.
Tags: