Brooke Scullion, who comes from Bellaghy, will perform her self-penned song, That's Rich, in the second semi-final of the contest in Turin on May 12.
If the 23-year-old is successful, she will then perform in the final on May 14.
The young singer, who reached the final of ITV's The Voice last year, left Dublin on Monday to fly to Italy.
She was given a lively send-off by her family, friends and supporters in her home village where crowds packed the Taphouse Bar to say farewell and good luck.
The singer said things had "started to become very real". She said she had spent the first few days of her trip doing sound checks and having had a chance to practice on the "huge" Eurovision stage.
She said she was delighted to see how the song "had evolved".
"The amount of people working on the production is amazing," she told The Irish News.
"I have been doing sound checks and meet and greets. I did a stage performance. We are doing lots of social media. Just loads of stuff.
"It is always busy. I never get a minute".
Brooke said her send-off from Bellaghy had moved her to tears.
"I have never cried so much in my life," she said.
"Everybody came out and everybody was saying `You're my idol'. These are kids going to the same school I went to".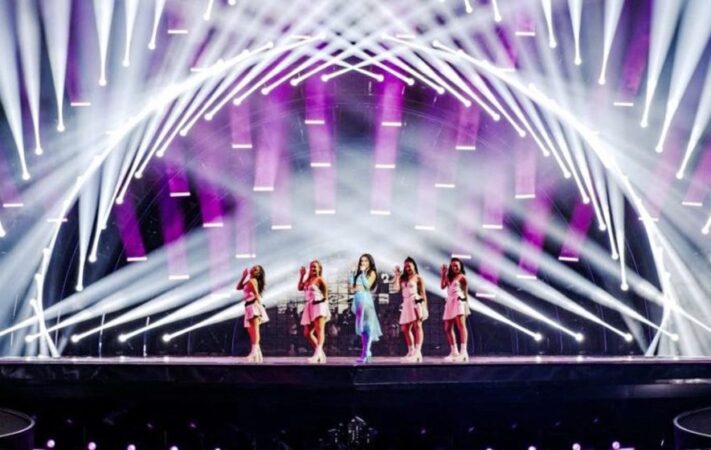 She added: "It is so exciting. Now that I've been on the stage I feel a lot more comfortable.
"I am just so proud of everyone on the team. Everyone wants me to do well. It is such an amazing experience.
"I am working as hard as I can to make sure this career stays with me forever."
The second semi-final of the Eurovision Song Contest will be broadcast at 8pm on RTÉ 2 on May 12. Viewers in Northern Ireland can vote for Ireland in the semi-final.
The final will then be shown on at 8pm on May 14th on RTÉ One.
Tags:
A Co Derry singer representing Ireland in the Eurovision Song Contest has told of how she is having an "amazing experience" in Italy ahead of the competition next week.