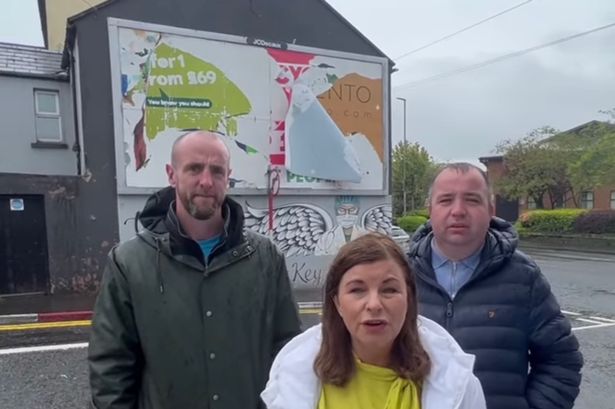 SDLP Leader Colum Eastwood has said that the destruction of a party election Billboard in Derry wont stop people voting for change on Thursday.
The billboard was destroyed in the Bonds Hill area of the Waterside.
Police in the city are investigating the damage.
Said the Foyle MP: "This has been an incredibly nasty election campaign so far with SDLP candidates coming under attack in constituencies across the North.
"Those responsible can tear down posters, they can destroy billboards but they will not stop people voting for change on Thursday and they will never stop us putting People First.
"Loyalist paramilitaries are manipulating young people and sending them to attack SDLP posters and billboards in every constituency where we could take a DUP seat.
"The best response is for people to defy them, come out on Thursday and vote to make sure that we do take those seats.
"In Derry our campaign is focussed on returning three powerful community representatives who will deliver on the real priorities facing working people in this city.
"The hot tempers of these vandals wont heat a single home in this city but three SDLP MLAs will get to work on day one of the next Assembly to put our cost of living plan into action to get vital money out to every household in Derry.
"I understand that police are investigating the damage of this billboard.
"Everyone in Derry should come out on Thursday, prove the vandals wrong, vote SDLP and send three powerful voices to Stormont to deliver for you."
Tags: