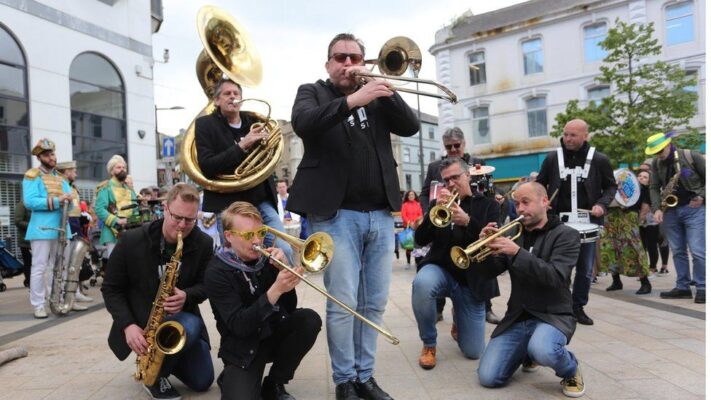 TENS of thousands of music lovers are expected in Derry this weekend for the real life return of the North of Ireland's biggest jazz festival.
The City of Derry Jazz and Big Band Festival kicks off on Thursday evening, April 28.
It draws to a close on Bank Holiday Monday, May 2, with a performance from the Irish singer and festival headliner Imelda May.
Both the 2020 and 2021 festivals were scaled back and moved online because of the pandemic.
"We're just so delighted to be back," event coordinator Andrea Campbell from Derry City and Strabane District Council (DCSDC) said.
"I think this year feels even more special as it's the first full return of our live festival format and we've missed welcoming the bands who make Derry their annual pilgrimage year after year."
The jazz festival is one of the Derry's biggest and most popular annual events – in 2019 more than 70,000 people took in events over the festival's five-day run.
This year marks the festival's 21st birthday and organisers promise more than 400 performances across a number of venues in the city.
The festival launches on Thursday with a tribute concert in the Guildhall to remember Gay McIntyre who died in October last year.
McIntyre is considered one of the greatest jazz musicians Ireland has produced.
In a career spanning 70 years, the alto sax and clarinet player performed with some of the greatest names to grace the world of jazz including Acker Bilk, Louis Stewart and Nat King Cole.
DCSDC festival and events manager Jacqueline Whoriskey said she looked forward to "seeing people dancing in the streets once again".
"Many of our jazz performers keep coming back because of the warm welcome they get in Derry," she said.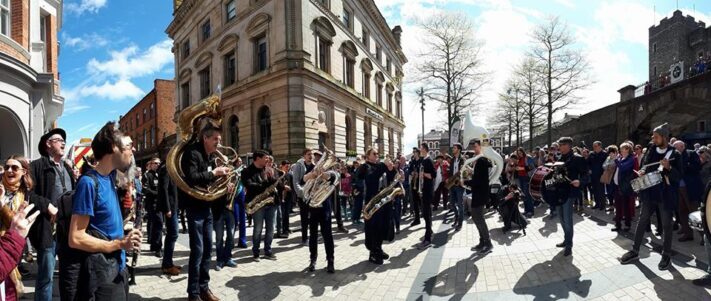 "I know that this year more than ever there is such a sense of anticipation building ahead of the festival. It's going to be a fantastic event."
Among the highlights are the National Youth Jazz Orchestra's celebration of Amy Winehouse, a jazz parade through the streets of Derry, and a host of open air performances including at Guildhall Square where, over the weekend, young jazz talent will perform.
First-time festival performers include guitarist Tom Ollendorff, Luke Thomas and the Swing Cats, Hyde Park Brass and King Pleasure and the Biscuit Boys.
Tags: