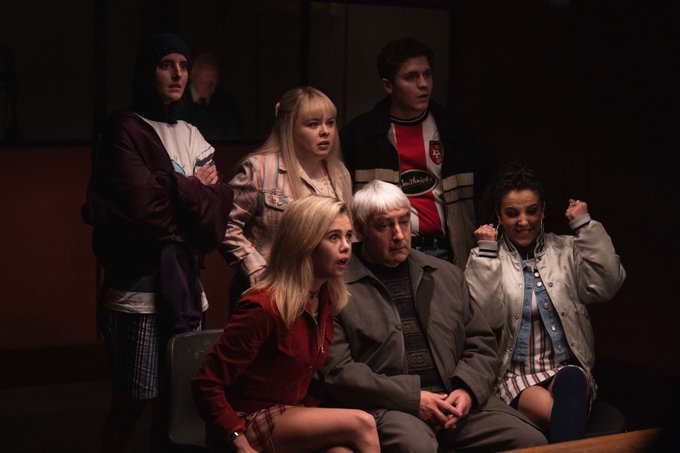 The long-awaited third and final season of Derry Girls officially kicked off on Channel 4 last night and its safe to say fans on social media were pleased to have it back.
The excitement started even before the episode began as show creator Lisa McGee posted: "Hey Girls, Hey Boys, superstar DJ's… here we go #DerryGirls 30 minutes Channel 4."
Even the Embassy of Ireland tweeted that they were "all tuning in".
The first episode came back with a bang as the girls received their GCSE results, with fans loving the brilliant one-liners and of course a few of the interesting cameos, including former BBC NI newsreader Donna Traynor.
Twitter user Aisling McGilloway from Belfast said: "Already howlin' Not ready for this show to end".
Saoirse added: "I forgot how much I love this show. In tears laughing at it."
With another writing: "Laughing from the very start".
Former Northern Ireland Secretary, the late Mo Mowlam also made an appearance in a clip from the 1990s, with many remembering her fondly – with the show also bringing together an excellent 90s-inspired soundtrack for the opening episode.
However, the moment of the night was definitely that cameo of Liam Neeson, as an RUC inspector interviewing the gang, which left Northern Irish social media stunned by the appearance of the Ballymena actor.
Sharon Trainor said she was "just blown away by the fact that Liam Neeson is in the new series of Derry Girls absolutely brilliant".
Independent unionist Claire Sugden was certain surprised, writing "Liam Neeson!".
Well known North Antrim newsagent Eugene Diamond joked: "Great to see a Ballymena man in Derry Girls".
For fan Sarah-Lou, the moment was "genuinely the best Northern Irish cameo of all time".
The Taken star questioned the girls – and James – before eventually being worn down by Uncle Colm, much to the delight of many.
As the first episode wrapped up it left many exclaiming that "30 minutes is not long enough" and eagerly awaiting next week's episode.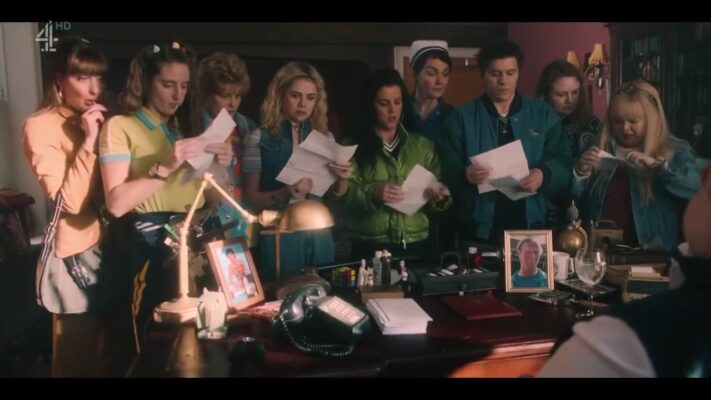 Following the episode Lisa McGee explained it was an "honour" to have the film star in the episode.
"Thanks for watching lads. Our code name for Liam during the shoot was ' the big fella' arguably quite an easily cracked code," she wrote.
"What an honour to have him in our wee show.
"Our very own Northern Star."
Tune in to Channel 4 next Tuesday at 9.15 pm for the second episode of Series Three of Derry Girls.
Tags: