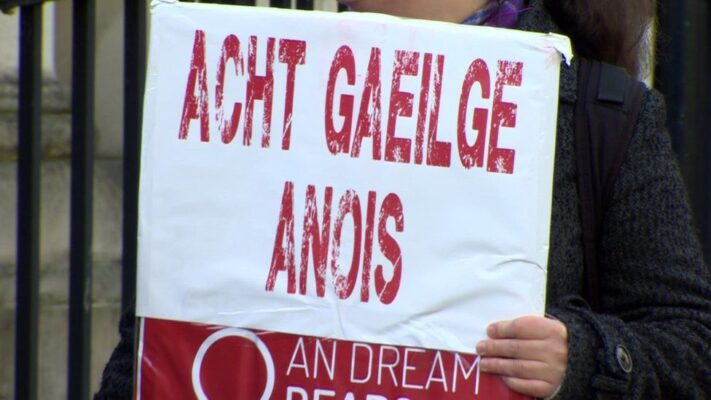 The British Secretary of State has said he will not bring forward Irish language legislation at Westminster before May's Assembly election.
Brandon Lewis told MPs it would not be "right or proper to introduce it in the election period".
It was originally expected he would introduce the legislation before the end of the assembly mandate, which has just ended.
Voters go to the polls in the North of Ireland on Thursday 5 May.
Speaking to MPs on the Northern Ireland Affairs Committee, Mr Lewis also said that there was no agreement between the Stormont parties on what the titles of cultural commissioners should be.
He said planned legislation, which was part of the New Decade, New Approach (NDNA) deal which restored devolution in January 2020, could not proceed at Westminster until there was agreement on what the commissioners should be called.
Draft provisions for new Irish language laws and a language strategy were included in the NDNA agreement.
The legislation would give the language official status, allow the use of Irish in courts and see the appointment of commissioners for Irish and Ulster Scots.
Mr Lewis was asked if the hold-up was due to the fact there was opposition to one of the commissioners being referred to as a British commissioner.
He would not confirm this was the case, but simply said there was no agreement on the commissioners' titles.
The delay has been criticised by Conradh na Gaeilge.
The Irish Language rights group also said a letter from NIO Minster Conor Burns had confirmed the situation.
The group said the letter to Northern Ireland Affairs Committee chairman Simon Hoare confirmed the government would not be legislating this side of the Stormont election:
It said Mr Burns stated that "due to pressures on the parliamentary timetable, including legislation on the situation in Ukraine, it has regrettably not been possible to do so".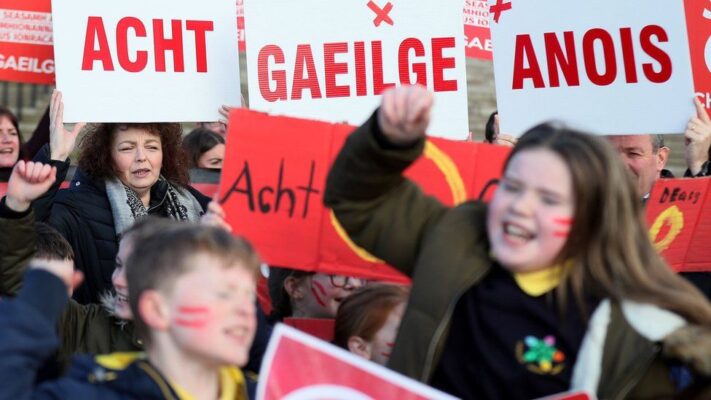 Paula Melvin, president of Conradh na Gaeilge, said: "At every juncture they have decided not to prioritise this legislation, or to kick it further down the line to suit their own political agenda.
"We aren't surprised. We told them time and time again if not resolved, this issue would re-emerge throughout the election and afterwards remain a core outstanding issue.
"They decided not to act on that.
"Our community will continue to organise and ensure this issue remains to the fore during the election and throughout the following negotiations to form a new executive. "
Tags: