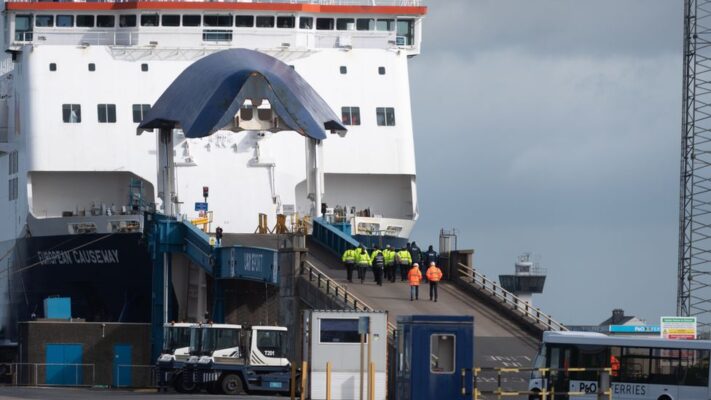 SDLP Leader Colum Eastwood and South Belfast MP Claire Hanna tonight voted in support of the recently dismissed P&O Ferries workers and for their reinstatement.
The SDLP MPs also called for the British government to bring forward legislation to ban the practice of 'Fire and rehire.'
After the vote in Westminster, the Foyle MP said: "Last week 800 workers at P&O Ferries were dismissed without notice. Today we have learned that P&O crews at Dover are being replaced by seafarers paid just £1.80 per hour.
"This is an absolute disgrace and yet another example of corporate greed being put before workers. The SDLP stands fast behind these workers.
"The last two years have been incredibly difficult for workers in Derry, South Belfast and across the North, with many losing their jobs and livelihoods.
"Now that life for many is returning to some semblance of normality, it is a disgrace that some businesses and employers are dismissing and rehiring staff on worse pay and terms and conditions.
"Even threatening workers is exploitation and is completely unacceptable.
"Last year, The Trades Union Congress found that one in ten workers had been threatened with fire and rehire during the Covid pandemic.
"At Westminster, the SDLP has voted against the unconscionable practice of fire and rehire and tonight we will again vote to make it illegal.
"It is time to end fire and rehire once and for all to protect workers, their rights, and futures."
Tags: