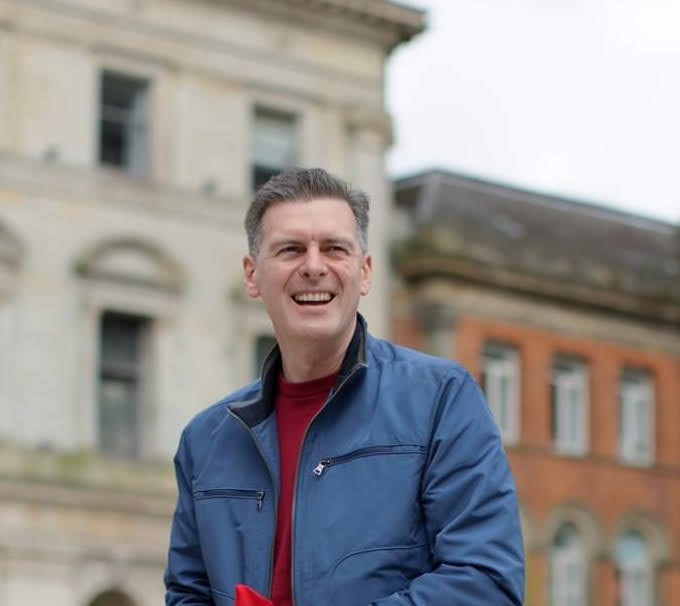 People Before Profit Councillor Shaun Harkin has said that legalised pay rates for workers should be abolished.
He was commenting following a meeting at Derry City and Strabane District Council on Monday.
Said Cllr Harkin: "At Monday's specially organised Derry and Strabane Council meeting we heard directly from workers about the Derry Trades Union Council survey.
"The presenters to the meeting, especially the young workers, put forward a very vivid picture of the challenges many are facing across our communities.
"It's a disgrace for anyone to be paid less than £5 an hour by big profitable corporations – but this is true for many young people. There's no justification for this. Legalised poverty pay rates should be abolished.
"It's unacceptable to have 25% of local workers dependent on food banks.
"It's not acceptable for 73% of local workers to be struggling to pay their bills.
"Last week Stormont had an opportunity to strengthen workers rights by voting in favour the People Before Profit's Trade Union Freedom Bill but it was voted down by the DUP, Alliance and Ulster Unionists.
"Stormont, since the New Decade New Approach agreement, also has the ability to abolish exploitative wages by taking control of setting wage rates. However, all of the Executive parties decided this wasn't a priority.
"For every party in this Executive, tax cuts for Moy Park, Capita and Tesco and government handouts to Royal County Down Golf Club and elites comes first.
"Amid the escalating cost of living crisis and the astronomical gap between the haves and the haves-not, supporting the Trade Union Freedom Bill and increasing wages are just a few of the concrete measures that would have made a tangible difference for tens of thousands of people.
"Stormont has failed – but workers are striking for pay rises and communities are uniting to organise for the change we need.
"It's only through people power action that we can insist workers rights and the needs of the vast majority in our communities becomes the priority."
Tags: