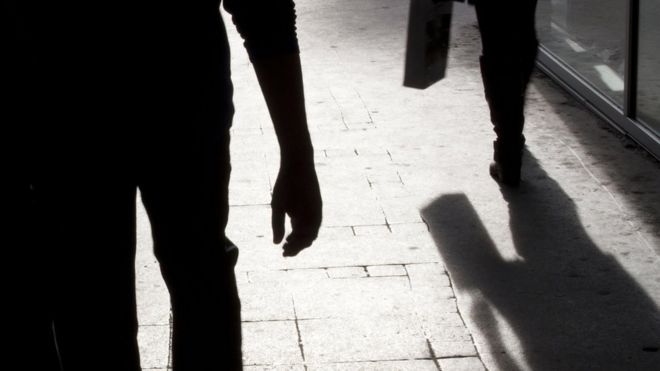 Assembly members in the North of Ireland have passed a new law to tackle stalking.
The legislation, brought by Justice Minister Naomi Long, passed its final stage in the assembly on Tuesday.
The move brings NI in line with others parts of the UK where anti-stalking laws are already in place.
Under the new legislation, convictions for the most serious offences will carry a penalty of up to 10 years in prison.
Speaking in the assembly, Minister Long said it was a "proud" day for her and she paid tribute to the stalking victims who had shared their "harrowing" stories.
"These unsung heroes were the driving force behind this bill," she said.
The minister said the legislation would provide a "key tool" for police in dealing with this "insidious crime".
She told MLAs she hoped the new legislation will receive Royal Assent in May and will be enforceable by the end of the summer.
The minister added that Stalking Protection Orders, to enable early police intervention to a person at risk of stalking, should be available by the end of the year.
The move was welcomed by DUP chair of the Justice Committee, Mervyn Storey, who also praised the victims who shared their experiences with MLAs.
Sinn Féin MLA Sinead Ennis said violence against women and girls is "endemic" in society and this new legislation would help provide greater protection.
But she said the law will only be as effective as its implementation and she called for greater training.
SDLP MLA Sinead Bradley said the new bill was another "foundation stone" in the campaign to end violence against women and girls.
She said it was vital resources will be made available to ensure the legislation is operational to tackle stalking and protect victims.
But the justice minister warned that in the absence of an agreed Executive budget, she could not give any guarantees around resourcing but said she would do all in her power to ensure the legislation is fully implemented.
Tags: