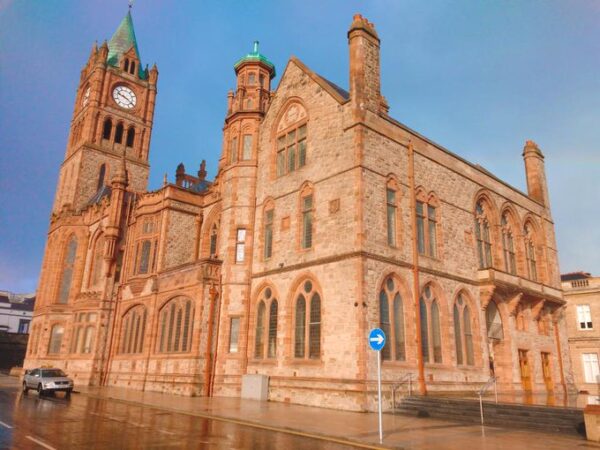 MEMBERS of Derry and Strabane Council's Business and Culture committee have today approved an additional £116,000 of funding for the upcoming year to support festival and event programming from organisations within the district following the Covid-19 pandemic.
At a virtual meeting of the committee, members discussed funding for Culture Grant Aid programmes including Cultural Organisations, Heritage Animation, Access Programme for Cultural Organisations, Headline Events, Community Festivals and the Artist & Cultural Practitioner Award for the coming year.
Presenting, Council's Head of Culture, Aeidin McCarter, explained that there were a number of events that remained unfunded within the existing budget.
And it was proposed that through savings accrued by the festival and events team during the pandemic, as well as other anticipated in-year savings, that an additional £116,116 could be allocated to these events that have met the threshold for this year only.
Ms McCarter said that the funding would aid the Covid recovery and support the unprecedented number of quality events in the coming year.
Members were told that the proposed Cultural Grant Aid programmes will be drawn from member approved rates based budgets across the Culture department and that a one off allocation will be made to the events fund for this year only.
Welcoming the report, committee chair, Cllr Conor Heaney said providing additional funding for the Culture Grant Aid programme this year will allow local organisations to host top quality events in what will be an important year ahead.
"There are a lot of organisations who have proposed some really exciting events for the year ahead and it's important that as a Council we support them in that.
"It's great news and credit to our Council officers that we have been able to source additional funding for this year in what is a crucial period for a lot of these groups as they look to move forward from a stagnant period of events during the pandemic."
To view the report, visit: https://bit.ly/3rxA2b4
You can watch the February meeting of the Council's Business and Culture committee on the Council YouTube at: bit.ly/DCSDCYT
Tags: