In an interview with The Irish Times newspaper, Mr Bradley said plans to bring the iconic English band to Derry in 1979 were halted after frontman Joe Strummer received a sinister letter from loyalist terror group the Red Hand Commando.
"We thought it would be great to get somebody like The Clash playing in Derry because even though bands had started playing in Belfast nobody ever came to Derry, no bands that we would've liked," he said.
By this time The Undertones had already appeared on Top of the Pops a number of times performing Teenage Kicks and other hits, so the band decided to organise the event themselves.
With the Clash and The Damned booked to perform, The Undertones even played four or five dates in London's famous Marquee club to raise money for the show.
Just two weeks before the event, The Undertones had been in a London recording studio when a "sheepish" looking Strummer approached them.
"He had got a letter from somebody who claimed to be from the Red Hand Commando(s) in Derry," said Mr Bradley.
It followed a spoof article in the influential NME music magazine, just before Margaret Thatcher had been elected.
Mr Bradley said: "They ran this article about Joe Strummer will stand for election and this is his manifesto and in his manifesto was a withdrawal of British troops from Northern Ireland because – Joe Strummer, you know, obviously that's what he would think."
The letter added that the frontman "would be assassinated if he sets foot in Northern Ireland".
This didn't phase The Undertones in the slightest, knowing the lay of the land in their home city and that the gig had been due to take place in a nationalist area that was "nearly on the Border".
"I was nearly going to say to him but Joe no Red Hand Commando boys would come into Shantallow, they'd be too scared to come in, but I thought better of it," Mr Bradley said.
"I felt sorry for him because, The Clash – a very political band and so on – but whenever he came up against the actual reality of this is what happens in Northern Ireland, you will get a death threat.
"There may be nothing behind it but I've never had a death threat so I can only imagine what it's like.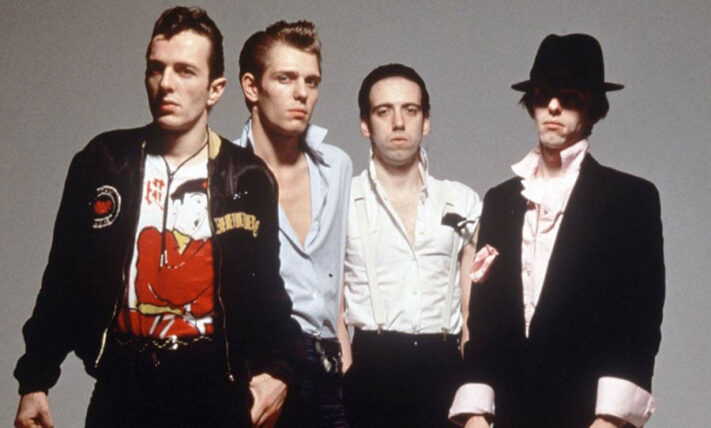 "That's the time The Clash nearly came to Derry."
The Undertones would later go on to support The Clash in the United States and Strummer eventually passed away in 2002.
In 2015, English singer-songwriter Elvis Costello shared a similar story of the loyalist threat in the 1970s against Strummer.
He recalled how the letter, written in red ink, had left Strummer shaken up and that his fears were first heightened when he noticed the Belfast postmark.
Tags:
THE Undertones bassist Mickey Bradley has recalled how a loyalist death threat prevented The Clash from performing in Derry during the Troubles.