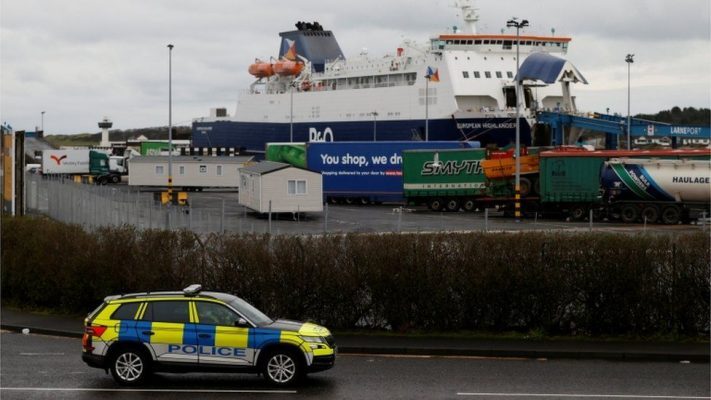 DUP minister Edwin Poots has ordered his officials to halt Irish Sea border checks from midnight tonight.
He had been threatening to act, as part of the DUP's ongoing opposition to the Northern Ireland Protocol.
Mr Poots said he had taken legal advice which meant he could direct the checks to stop in the absence of executive approval for them.
But it is no clear whether his top official will carry out his orders.
The protocol was agreed by the UK and EU to ensure free movement of trade across the Irish border after Brexit.
But unionist politicians have been critical of the arrangements, saying they are damaging Northern Ireland's place in the UK.
Under the deal, checks on goods from Great Britain must take place at Northern Ireland's ports to make sure they comply with EU laws.
But Mr Poots believes the checks are unlawful and cannot continue without approval from the Stormont Executive.
Last week his bid to force an executive rethink on the issue was blocked by Sinn Féin.
The move by Poots is being seen as a forerunner to the DUP collapsing the Assembly later this month, possibly by February 21 – two months before Assembly elections were due to take place.
Tags: