And in Derry, one man's planning and prep work has to start way before most.
Over the last 20 years, Declan Moore has been working to ensure everyone has a good dinner and a good chat.
Along with an army of local volunteers, the café owner will deliver hundreds of free festive meals to homes across the city.
"I used to think it took several days or weeks to plan," he told BBC News NI.
"But genuinely this needs to be planned from September."
Mr Moore owns Claude's Café in the heart of the city centre.
Two decades ago, he opened the doors to those on their own on Christmas Day.
In the years since, the initiative has grown exponentially during subsequent seasons of goodwill.
Support from businesses, volunteers, community organisations and donations from the public allow Mr Moore's team to chat to people in the local community and give them Christmas gifts and dinners.
"We work with all the statutory agencies, with charities like De Paul, Age Concern, the Simon Community," he said.
"We have people identified through social work systems, vulnerable people, older people, people who are on their own."
Last year 650 meals were served and even more are expected to be served this year.
But cooking hundreds of dinners means his own café's kitchens cannot cope with the demand.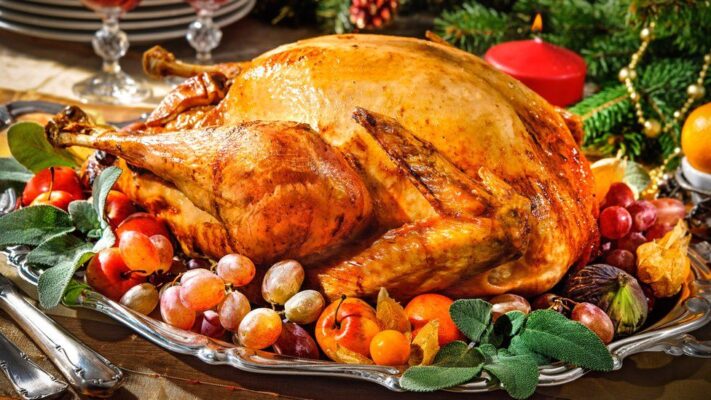 "If you imagine in your household kitchen when you've got half a dozen or 10 people for dinner and the mayhem that causes," he said.
"It is a small premises and would be overwhelmed."
So in recent years, local hotels have offered the use of their much-bigger kitchens to ensure supply meets demand.
Mr Moore's family all help out too. They have "never known any different".
"Our family Christmas has always been slightly different," he said.
"When I am long retired from business, I won't remember the pounds or the heartache in terms of day-to-day business, I'll remember things like this."
The initiative in Derry is one of a number across the North of Ireland that sees communities pull together to ensure as many as possible can enjoy a Christmas knowing that there is someone out there who cares.
Well done to Declan and all the volunteers for all that you do at Christmas!
Tags:
HOMES across the North will be preparing today for the family feast on Christmas Day.