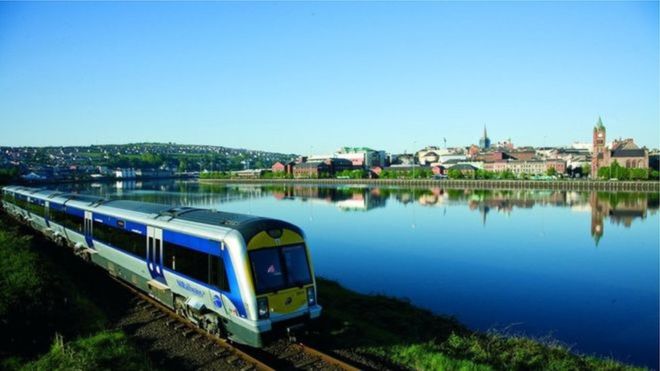 PEOPLE have been asked for their views on the future of the railway network across the island of Ireland.
It is part of a review launched earlier in 2021 by the Department for Infrastructure and the Irish Department of Transport.
The review will look at issues including the feasibility of faster trains between Belfast and Dublin and better connections to the north-west, including the Derry to Belfast service.
The consultation period will run until 5 pm on January 21, 2022.
SDLP Infrastructure Minister Nichola Mallon said she had "huge ambitions" for the rail network across Ireland.
She said it was the first time transport had been looked at on an all-island basis since before the island was partitioned in 1921.
"I believe it has massive untapped potential to deliver multiple benefits across our island," Ms Mallon added.
"The All-Island Strategic Rail Review will allow us to consider our network across this island to view how we can improve it for everyone."
Her counterpart in the Republic, Transport Minister Eamon Ryan, said he wanted to hear people's views on how trains could support social and economic development across Ireland, as well as improving regional links and improving connections between major cities.
The commitment to look at improving the train link between Belfast and Dublin was included in the New Decade, New Approach deal which restored devolution in the North in January 2020.
Currently, trains between the two cities take more than two hours to cover a distance of 181km (112 miles).
In comparison, the average journey time by train from Manchester to London is two hours and six minutes over a distance of 262km (163 miles).
The review will not focus on commuter rail services within major cities, but it will look at interactions between proposed improvements to inter-urban rail and existing, or proposed, commuter rail services.
It will also examine whether there is the potential to increase use of the network for transporting freight.
Tags: