Francis Lagan, understood to be in his 40s, had been head teacher at St Mary's Primary School in Maghera, Co Derry, for several years and was well known in the local community.
The tragedy happened while Mr Lagan on Friday when he was travelling by car on the Dublin Road in Antrim town.
The death of school principal Mr Lagan was confirmed by St Mary's Primary School vice-principal Martina Bradley.
"It is with great pain and sadness that I have to inform you of the untimely death of our much loved principal Mr Lagan," she said.
"The entire College family is shocked to hear of the sad passing of Francis Lagan, brother of our Head of Mathematics Mrs M. Devlin.
"Francis was a valued past pupil and Principal of our feeder Primary St. Mary's, Glenview.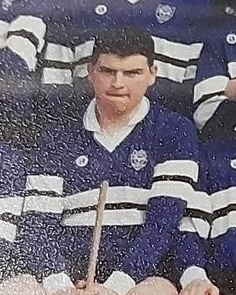 "He is pictured as part of the 1996 Forrester's Cup winning team.
"He will be sadly missed by the entire community.
"Education in South Derry has lost a giant in his prime.
"Condolences to his wife Louise, Mrs M. Devlin and the entire Lagan family.
"St Patrick, pray for him."
Tags:
TRIBUTES have been paid to a primary school principal who died after a falling tree hit his car as the North of Ireland was battered by Storm Arwen.