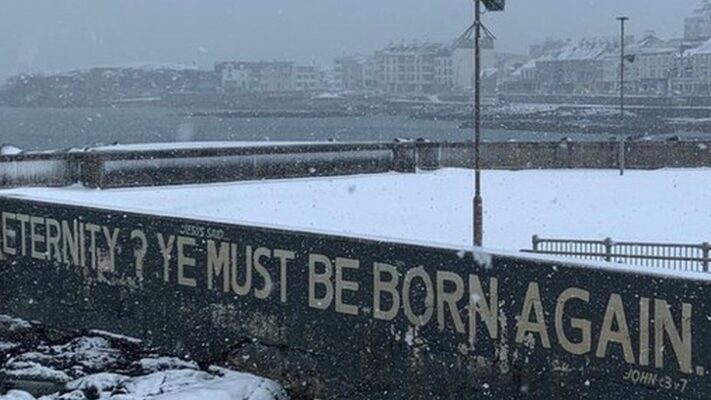 A DECISION to allow Biblical verses to be repainted on council land in Portstewart may have breached equality rules, according to an expert.
The scripture on the town's seawall was last written in 2018.
A new request to repaint the verses was received by a committee of Causeway Coast and Glens Borough Council in May.
However, in a behind-closed-doors meeting last month, a diversity consultant recommended that councillors review their decision.
Minutes from the land and property sub-committee show members were advised by the expert that "council may be viewed as being in breach of its equality scheme" if they approved the request.
She said it was as a result of no equality screening process being carried out when the council last approved a request to repaint it three years ago.
It was revealed the council received 21 complaints at the time, with concerns about "equality, good relations and a negative impact in a tourist destination".
The expert recommended the sub-committee carry out equality screening first and to consider previous complaints before making a final decision.
It was also advised that senior staff and elected representatives should receive mandatory training on equality and good relations.
During this month's sub-committee meeting, DUP councillor Alan McLean said he felt equality screening was not required as the matter was not controversial.
Both he and Alderman Mark Fielding voted against the recommendation.
However, it was passed by four votes to two, with the committee agreeing to carry out an equality screening process and public consultation before making any decision.
It now has to go before the full council.
Tags: