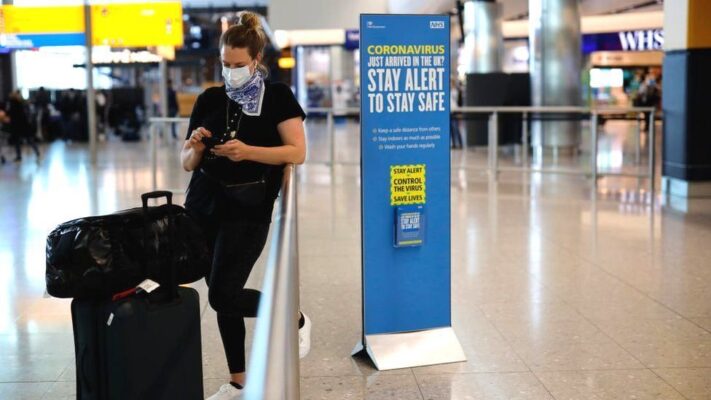 TRAVELLERS arriving in the North of Ireland from six southern African countries will have to quarantine after a new Covid-19 variant was detected.
From today, Friday November 26, South Africa, Botswana, Namibia, Zimbabwe, Lesotho and Eswatini will be added to the red list.
Flights from those countries are being temporarily suspended in the UK from midday today.
The North of Ireland's chief medical officer said the variant, known as B.1.1.529, was a "matter of concern".
No cases have been confirmed in the UK.
Only 59 confirmed cases of the new variant have been identified in South Africa, Hong Kong and Botswana so far.
Travellers arriving from red list countries have to quarantine for 10 days in a government-approved hotel.
Recent arrivals to the North of Ireland from those six countries will also be contacted by the Public Health Agency and asked to self-isolate and undertake PCR tests, which will undergo genomic sequencing.
The Department of Health said there was "limited evidence" of the new variant's impact the but there were concerns that it has a "large number of mutations", which could affect transmission and the effectiveness of vaccines.
Chief medical officer Sir Michael McBride said: "This is undoubtedly a matter of concern. We are taking the action on international travel on a precautionary basis, while we await further evidence on the spread of this variant in South Africa and understand more about it.
"The need for further measures will be kept under constant review and we will continue to liaise closely with public health colleagues in Great Britain and the Republic of Ireland.
"It is not possible at this stage to accurately assess the potential for this new variant to impact on vaccine effectiveness.
"This should in no way dissuade people from coming forward for their first and second doses and boosters.
"The Delta variant is currently dominant in Northern Ireland and the threat it poses to our citizens is very real.
The Republic is yet to announce any changes to its international travel rules.
Tags: