Said Cllr Harkin: "I was proud to join striking Burke Shipping Services dockworkers today on the picket line at Foyle Port.
"They are struggling like so people to stay afloat with bills and spiralling energy hikes amid this cost of living crisis. They have every right to demand a pay rise. They deserve a pay rise.
"The response to the strike tells us everything we need to know about the cosy relationship between bosses and the political establishment here.
"Foyle Port bosses issued a statement claiming dockworkers are very well paid and are therefore greedy.
"The PSNI were quick to turn up on the picket line to tell workers they could face prosecution for blocking the road. Essential workers are great until they ask for a pay rise.
"Lies and intimidation have been used by elites to keep workers trapped in poverty pay for a long time.
"People Before Profit back UNITE and its members 100 per cent and will do everything we can to see workers pay increased and conditions improved.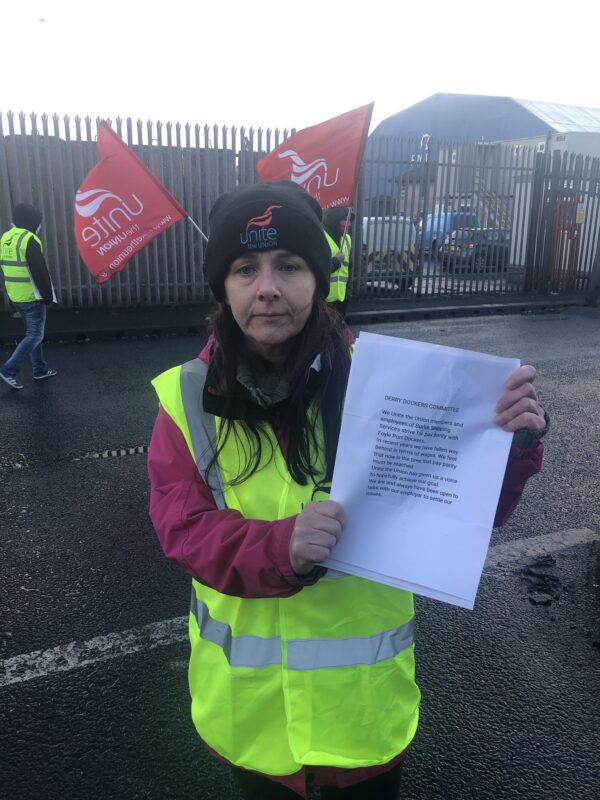 "Everyone should get behind the dockworkers – an injury to one is an injury to all.
"We will be back on the picket line on Monday to support Burke Shipping Services and Foyle Port dockers. Corporate bosses, elites and the political establishment have never gifted working class people of all backgrounds and communities anything – except communal division and deprivation.
"It's us against them in the fight for pay justice, respect and equality.
"We are many – they are few," added the Derry politician.
Tags:
PEOPLE Before Profit Cllr Shaun Harkin has said dockworkers forced to strike for pay and justice deserve both respect and solidarity.