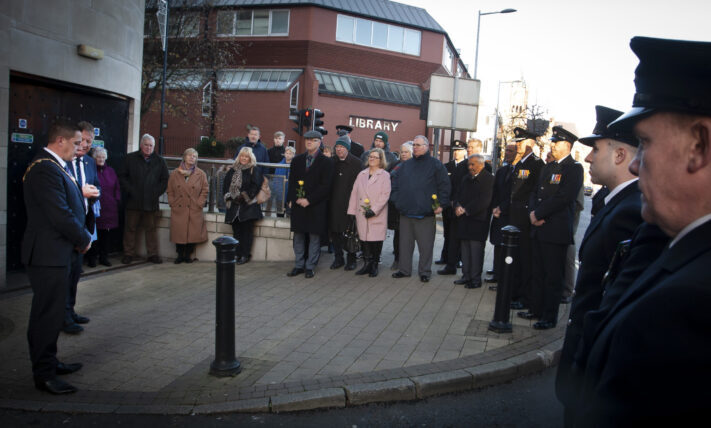 MAYOR of Derry and Strabane Council Alderman Graham Warke says he was honoured to mark the 50 anninversary of two firefighters who tragically died while tackling a fire in Derry.
Yesterday, Sunday, November 21, marked the annversary of the Melville Hotel disaster.
Leading Fireman Leonard McCartney was 42 years old and had 20 years' service and Leading Fireman Lexie Wylie was aged 35 and had 14 years' service when they attended a fire in the Melville Hotel which was located on the corner of Foyle Street and Orchard Street.
Said Mayor Warke: "It was an honour to be joined on Sunday by family members and representatives of the
NI Fire and Rescue Service at the 50th anniversary memorial to mark the tragic deaths of two brave firefighters, Leonard McCartney and Lexie Wylie, who lost their lives in a blaze in the Melville Hotel."
At approx. 4:16 am on the morning of Sunday, November 21, 1971, crews were dispatched to a building on fire.
Just after 6.30 am the upper floors collapsed trapping Leading Firemen McCartney and Wylie.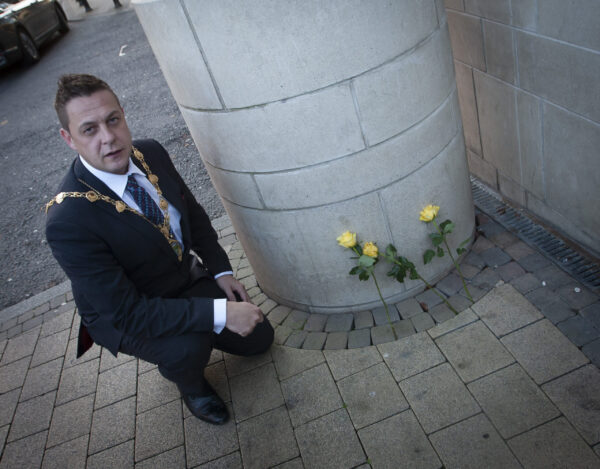 Crews assisted by police and army personnel searched for our colleagues until their bodies were eventually found in the rubble at approximately 1.30 am on November 22.
This was one of the darkest days in the history of the Fire Service in the North of Ireland.
A total of 60 personnel attended the scene and used 17 jets. Four firefighters were injured and received treatment at Altnagelvin hospital for their injuries.
Leading Fireman McCartney was a father of three and Leading Fireman Wylie was a bachelor at the time.
Derry City & Strabane District Council organised a Civic Act of Remembrance on the Anniversary at the request of the McCartney Family and the NIFRS was invited to attend.
Among those attending were members of the McCartney family, NIFRS Chief Fire Officer Peter O'Reilly, Western Area Commander Mark Smyth, Derry District Commander Andrew Russell, Group Commander Jonathan Tate & The National Treasurer of the Fire Brigade Union Mr Jim Quinn.
A number of retired firefighters also attended, some of which were present at the incident 50 years ago.
They included Billy Hamilton, Roy Colhoun and Rodney Smyth.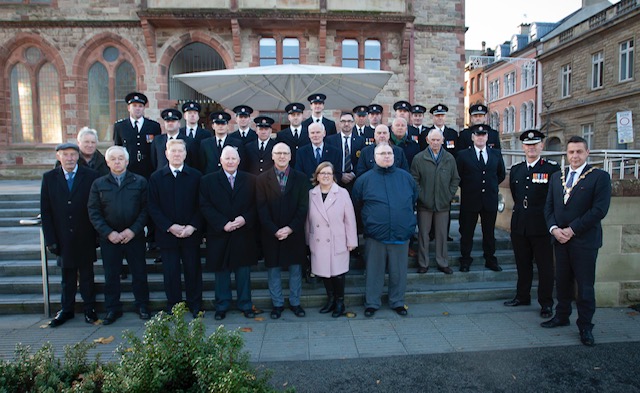 The Act of Remembrance was held at 12 noon at the site of the former hotel.
The Fire and Rescue say: "We would like to thank the Mayor of Derry City & Strabane District Council Mr Graham Warke and Mr Jim Roddy Manager of the City Centre Initiative for hosting the act of remembrance."
Tags: