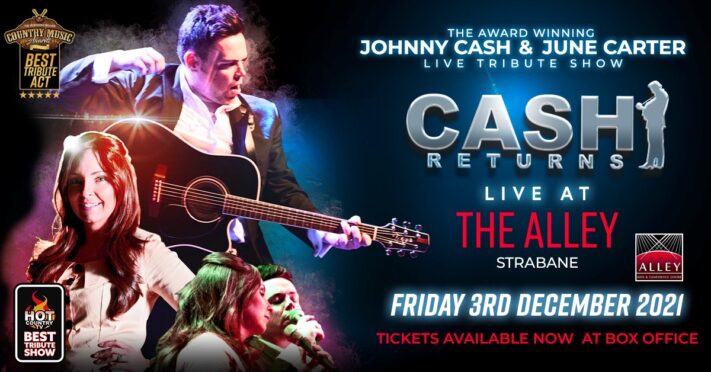 THE outstanding, award-winning Johnny Cash & June Carter tribute show 'Cash Returns' make their comeback to The Alley Theatre on Friday 3rd December with a spectacular new show to tell the story of arguably the music world's most famous couple.
Fronted by the impressive JP Mac as Johnny Cash with the talented Karen Martin as the sassy June Carter, they are backed on stage by their renowned live band, resulting in the quintessential 'Johnny & June' experience which has blown audiences away for the past six years.
Music fans can kick back and expect to hear include duet hits like 'It Ain't Me Babe', 'If I Were A Carpenter', 'Long Legged Guitar Pickin' Man' and, of course, the smash hit 'Jackson'.
You can also expect to hear so many more of the Man In Black's own songs, 'Folsom Prison Blues', 'Walk The Line', 'Hurt', and lots more when they come along for a special evening of the very best of live music and entertainment.
Tickets are £20 available from The Alley Theatre Box Office on 02871 384 444 or online at: www.alley-theatre.com
Tags: