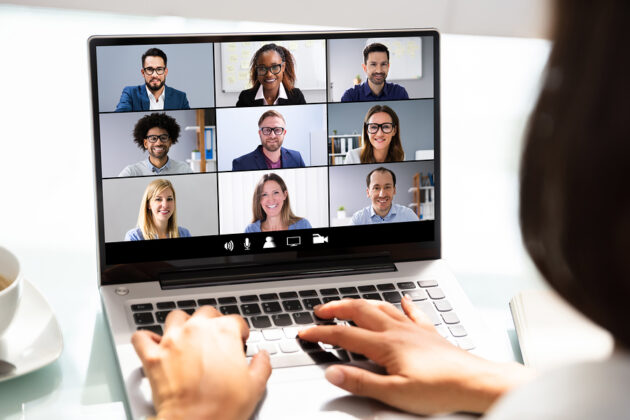 PEOPLE in the North of Ireland working from home during the first wave of the pandemic "should be working from home" again, the Health Minister has advised.
Robin Swann said a previous decision to relax the working from home messaging should be reversed, it is understood.
The comments formed part of a document issued to the executive on Thursday.
On Wednesday, the Department of Health said more restrictions before Christmas were possible unless transmission of the virus drops significantly.
Mr Swann had instructed officials to draft the paper looking at other ways to improve adherence with existing restrictions and improve compliance.
It followed a contentious vote by Stormont ministers to approve Covid vaccine passports for domestic use in the North of Ireland from next month.
The DUP had voted against the plans, but Mr Swann and other Stormont ministers said the use of Covid status certification would save lives.
At present, the Executive's advice on working from home is that people should continue to do so where they can.
But it is understood that, in Mr Swann's document, he suggests that a decision taken by the executive on 23 September encouraging employers to "begin planning a gradual return to the workplace" for employees should be reversed.
The proposal states: "I believe that message should be reversed to once again advise employees to work from home where they can and to advise employers to support this where possible."
It goes on to say that the message should be communicated by stating that if a person worked from home when the pandemic began in March 2020, then "they should be working from home now".
Advice from health officials suggests strengthening the message would help reduce the risk of transmission inside and outside workplaces.
In the paper, it is understood Mr Swann has also proposed giving the Stormont Assembly a debate on the Covid passport regulations before they become enforceable on 13 December.
The DUP had called for this to happen ahead of the measures taking effect.
It is understood that the document also advises ensuring enforcement against those breaching current Covid restrictions, including people who do not comply with wearing face coverings where they are legally required.
Mr Swann said unless this happened, the public would see "compliance as unimportant and optional" and would lessen the benefits of wearing face coverings.
The health minister is also understood to have said in his paper that communications on public health are "much more effective when delivered with a united voice by all executive ministers".
It is understood the minister is proposing that the executive asks the assembly Speaker to allow a debate or an alternative method to allow MLAs to consider the regulations.
The Executive will have to consider Mr Swann's paper but it is not clear yet when this may happen.
But it is understood Mr Swann wants this to happen as soon as possible to help stop spread of the virus.
Tags: