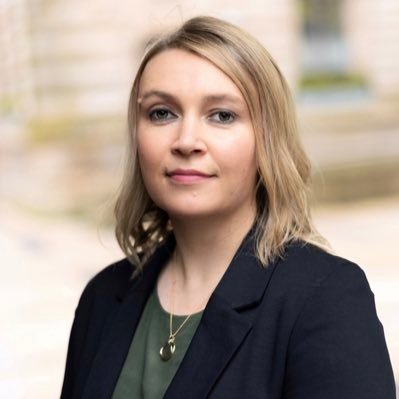 A RESPECTED journalist from Derry has been appointed Northern Editor of the Irish Times.
Freya McClements takes over from the Gerry Moriarty who recently retired from the post.
She has been Northern Correspondent on the paper since 2019 having previously worked as a reporter on the Derry Journal.
Freya later worked as a staff journalist and producer with BBC NI and also a documentary-maker for BBC Radio 4.
She holds a first-class honours degree in Modern History from Magdalen College, Oxford as well as an M Phil in Anglo Irish Literature from Trinity College, Dublin, along with an MA in Journalism from Dublin City University.
Freya is also an award-winning writer and was co-author of Children of the Troubles, which won an Irish Book Award in 2019.
In a tweet this morning, Freya said: "Delighted to share the news that I've been appointed Northern Editor
@IrishTimes.
"An honour to follow in the footsteps of so many great journalists, especially @GerryMoriartyIT.
"Looking forward to continuing to tell the stories of this place and its people."
We wish Freya the best of luck in her new post.
Tags: